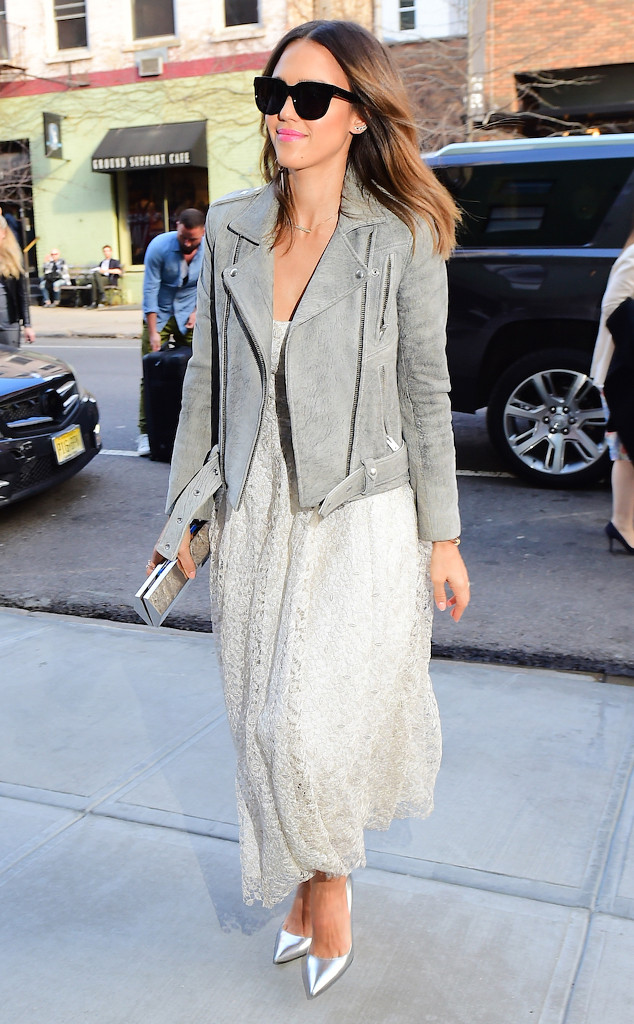 247PAPS.TV / Splash News
Confession: Our favorite thing about spring is not the warmer weather or flowers in full bloom—it's that we get an excuse to replenish our wardrobes with all kinds of new, fun and—yes—floral pieces.
Before you max out those credit cards though, you needn't swap out your entire wardrobe. There are key pieces one must have to be truly springtime appropriate. Case in point: Jessica Alba knows a lacy dress can take even the edgy lady to brunch and beyond. Reese Witherspoon, on the other hand, proves a pair of printed pumps is the only thing you need to take a stroll in on sunnier days.
What else is your closet missing? Click through for more spring essentials.