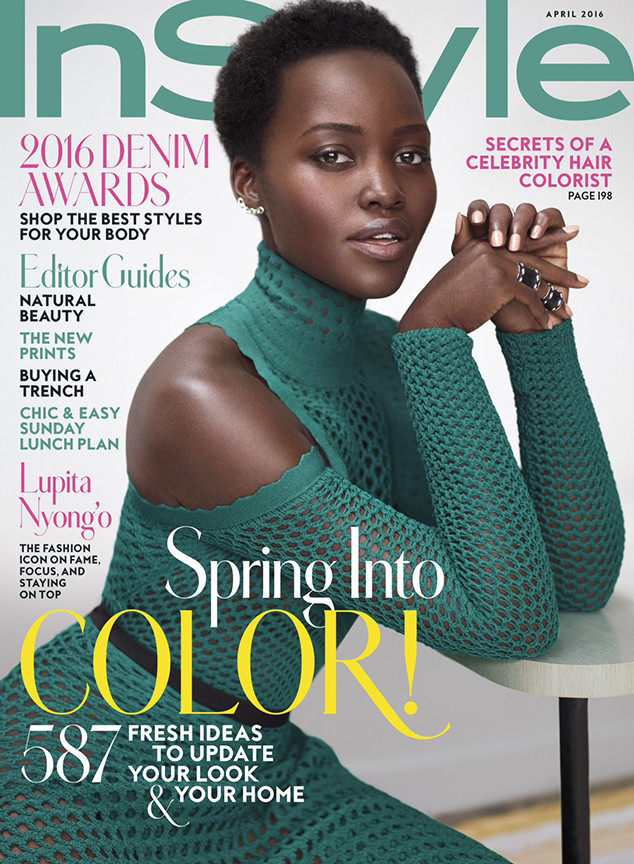 Thomas Whiteside/InStyle
Lupita Nyong'o is unafraid of taking chances.
Gripping performances aside, the Eclipsed actress' candor is as striking as her résumé. Lupita is featured in the April issue of InStyle, where she speaks candidly about everything from Hollywood's pervasive racial "imbalance" to her decision to go bald. "I like to put myself in risky situations—at least in terms of challenging myself," she says. "I do my best when I'm intimidated by confronting the unknown."
Acclimating to her life in the limelight has not been easy, however. "Right after the Oscars, I had no idea what I was going to do next. Zero clue. There's part of me that thought my life would go back to normal. Like at school. But it didn't," she says. "I did not get out of that unscathed, you know?"
But if a bit of grit means brandishing the success that Lupita has, all the better. In spite of all the strides she's made, though, the actress acknowledges that there are still too few roles for women in Hollywood—particularly for women of color. "There is a real imbalance, from the very creation of the stories and who's telling them, how and why. Change has to happen with the writers, the studio, the marketers, the directors," Lupita says. "That's got to be diversified because there is a hunger for the expansion of the role of people of color in the center of narratives."