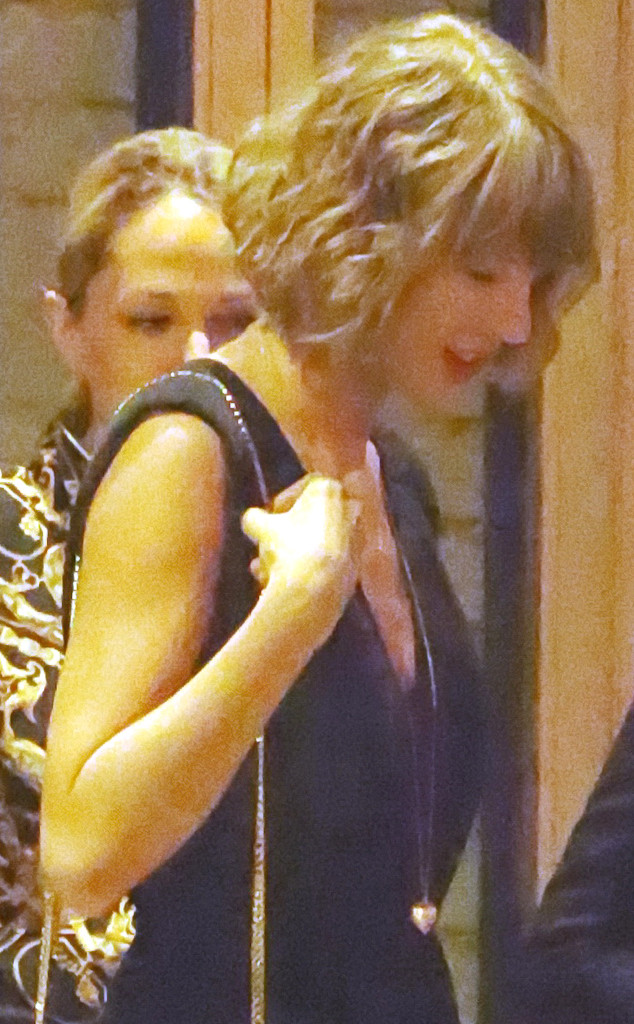 Karl Larsen/Coleman-Rayner
Taylor Swift keeps Calvin Harris close to her heart.
Or actually, her stomach. The 26-year-old pop star was spotted out at The Church Key in Los Angeles Wednesday wearing a gold locket her 32-year-old beau recently gave her for their 1-year anniversary around her neck, resting just above her navel. She paired it with a chic, plunging black outfit.
The locket features an engraving of the date "3-6-2015," the day they became an official couple. Swift had shared a close-up photo of the locket on Instagram last weekend.
"He bought the locket all on his own," a source had told E! News. "Calvin is not a flashy guy when it comes to gifts and he knows Taylor appreciates the small meaningful things, so he thought this would be the perfect gift."
The source added the locket contains "something special," without elaborating.