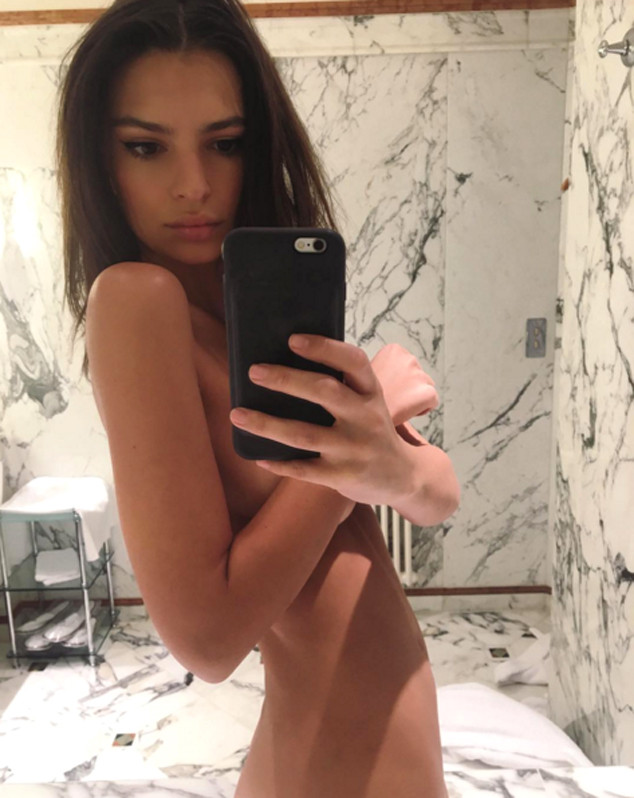 Instagram
Emily Ratajkowski has Kim Kardashian's back.
The model-actress recently shared a topless selfie on Instagram, writing, "What to wear tonight? #PFW." The tongue-in-cheek caption is perceivably an ode to Kardashian's controversial nude pic that caused a major social media storm on Monday. Kim had captioned the pic, "When you're like I have nothing to wear LOL."
Emily first responded to the backlash against Kim's revealing snapshot on Twitter after Piers Morgan chimed in with a Daily Mail column that called the photo "depressing."
"Love when a man comments on a woman's decision to post a nude photo. Her body, her career. Sexist bullsh*t," the 24-year-old tweeted.