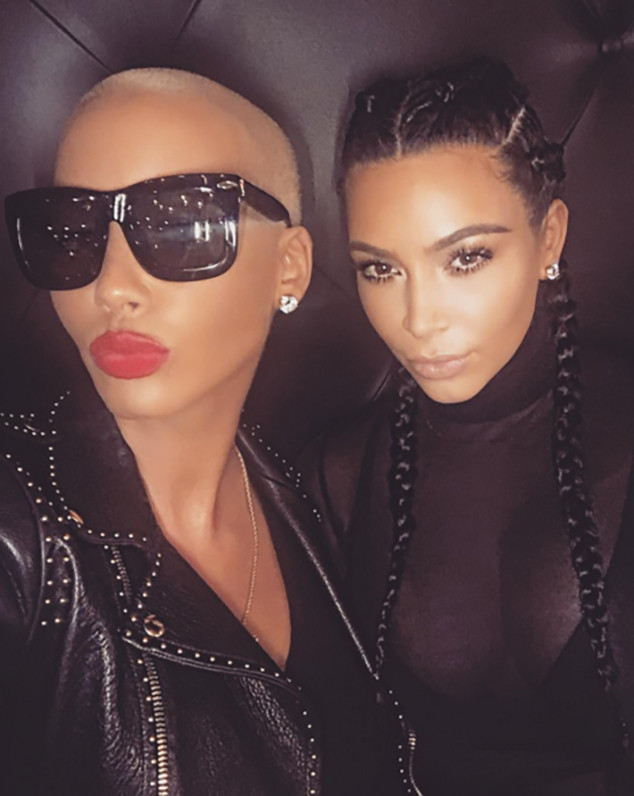 Instagram
Amber Rose has extended an invitation to Kim Kardashian to speak out about a negative issue they have to deal with constantly.
Both women are continuously criticized for displaying racy looks. Now it's time to band together to speak out about being "slut shamed," according to Rose, 29.
Kim, 35, recently shared a nude selfie and another professional naked photo online. Fellow female celebs such as Bette Midler, 70, and Chloe Grace Moretz, 19, criticized her for it. Kim fired back and wrote about empowerment. Rose recently came to her defense, joining stars such as Rowan Blanchard, 14, and Ariel Winter, 18.
"@kimkardashian I don't know u well but I saw u speak about slut shaming and as u know I'm an activist feminist so it spoke to me," Rose continued on Instagram, alongside a photo of Kim's pro pic. "Being Slut shamed and ridiculed is not fun it's hurtful and mean."
"Us women deal with it everyday and I'm happy u can speak openly on this now because if anyone knows what it's like to be Slut Shamed it's u!" she continued. "Live it Kim! Make a difference and speak on it! Not only when it's convenient for u but when u can help others."