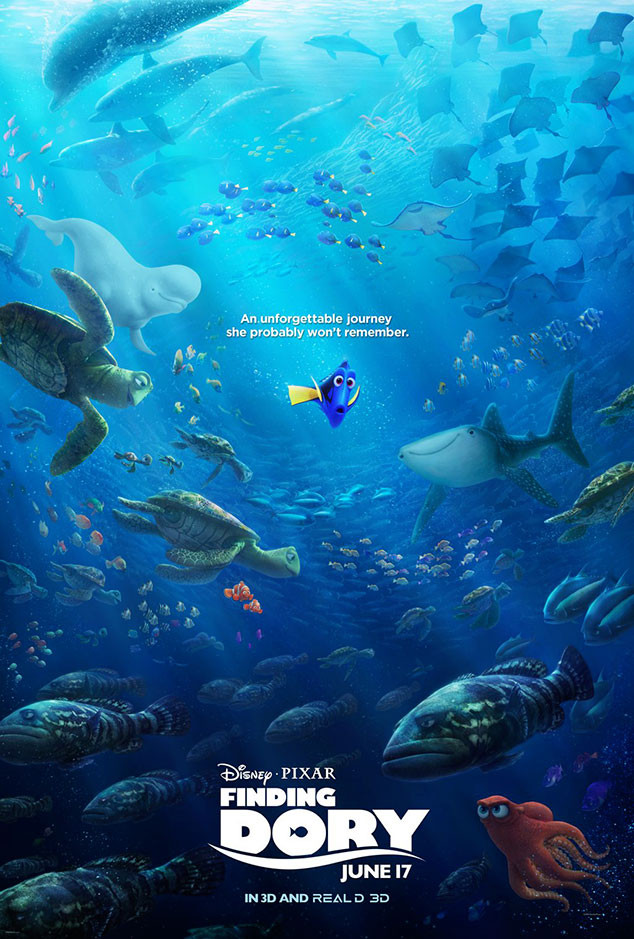 Disney-Pixar
Just keep swimming, just keep swimming, just keep—wait, where was Dory going again?
To find her family, of course, but as you can see from Disney-Pixar's newest Finding Dory poster, she seems a little lost on her quest.
The vibrant image shows a favorite fish surrounded by stingrays, turtles, sharks, bigger fish and even an octopus. There are some clown fish (like Nemo) and Blue Tang (like Dory) on the horizon, but it doesn't look like she's taken notice of this yet.