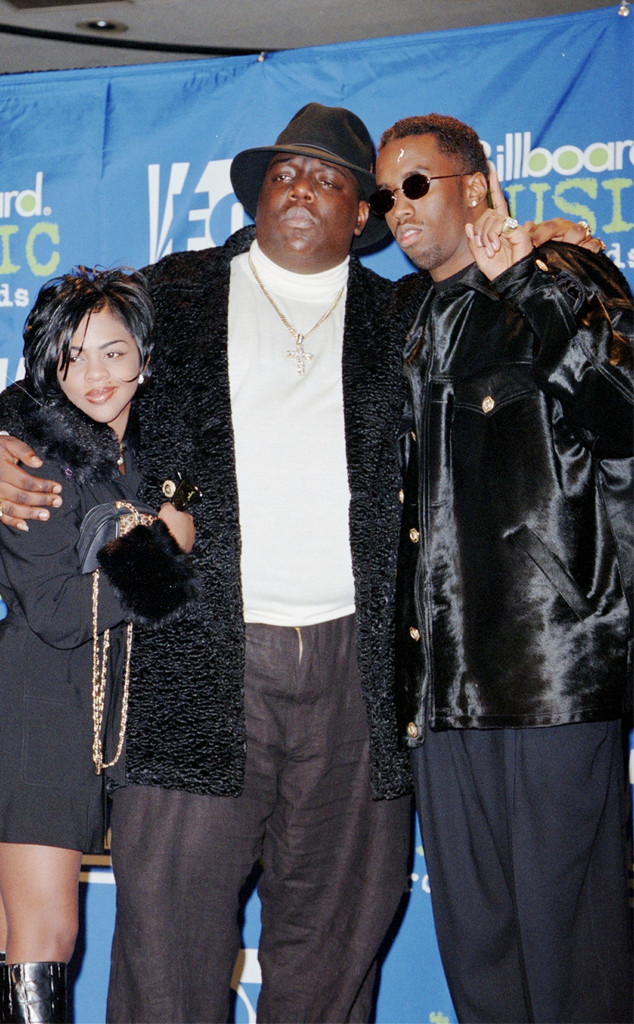 Notorious B.I.G. was killed in March 9, 1997, and in honor of the 19th anniversary of his death, Lil' Kim remembers her mentor and former lover with a new track.
Teaming up with Maino, the female emcee was featured on the new song "Did It for Brooklyn," which they chose to debut on Wednesday in honor of the late rapper.
"He became my friend, my lover, my everything," Kim tells Entertainment Weekly of Biggie Smalls. "I was his biggest fan."