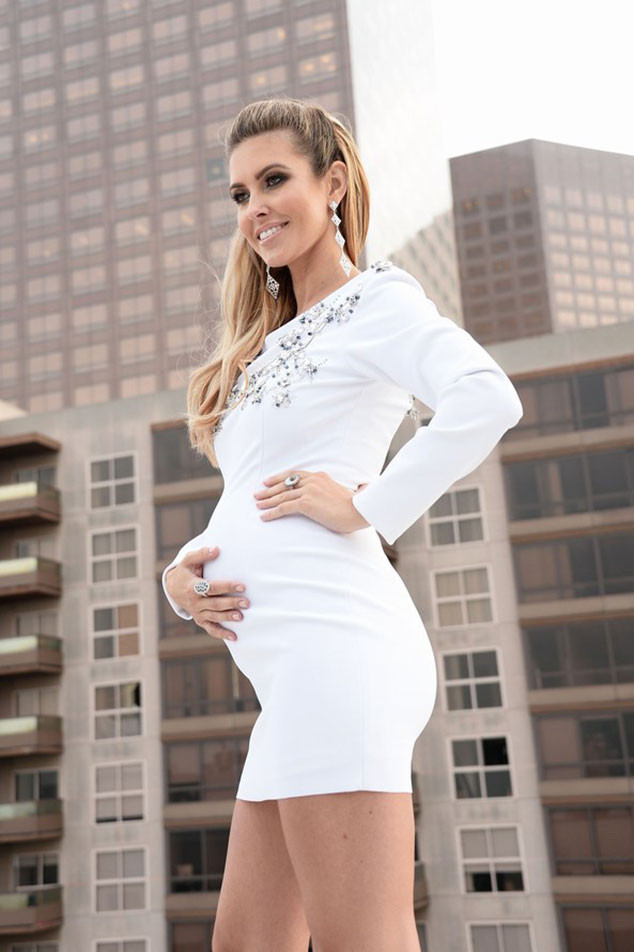 LaPalme Magazine
Pregnancy looks good on Audrina Patridge!
The former star of MTV's The Hills showcased her baby bump in a sexy photo shoot for LaPalme magazine. In the spread, which was styled by creative director Derek Warburton, the 30-year-old mom-to-be rocked a number of curve-hugging dresses. We're particularly loving Audrina in the bright white mini-dress, and it's a color we might be seeing on her again soon—but not too soon.
That's because in a blog post last month, Audrina confirmed that she and fiancé Corey Bohan, "have decided to go with our original plan and get married after the baby is born."