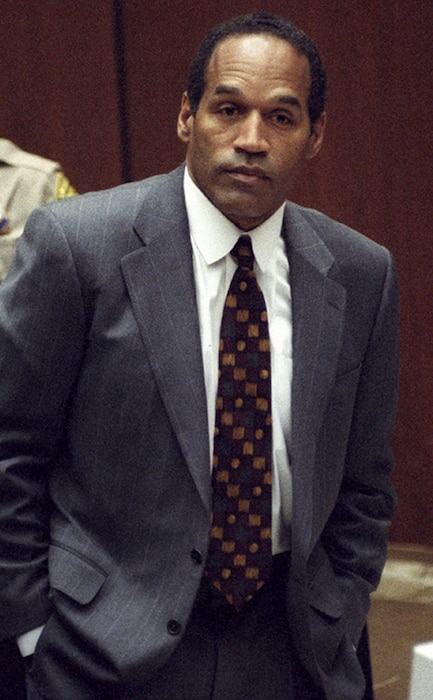 Sam S. Mircovich/WireImage.com
The knife currently in the possession of the LAPD that's being tested for blood and other possible traces of a double murder that occurred nearly 22 years ago is not the only knife ever found at what was once O.J. Simpson's estate on Rockingham Avenue in L.A.'s upscale Brentwood neighborhood.
According to The New Yorker writer Jeffrey Toobin's 1996 account of the Simpson murder trial, The Run of His Life, another knife connected to Simpson was processed for clues during the early phase of the investigation. Perhaps because it never ended up as a piece of evidence at the trial, that's why American Crime Story: The People v. O.J. Simpson—which is largely following Toobin's source material—didn't address it (or at least it hasn't yet, chronologically) in the series.
But still, like almost everything else that happened or is rumored to have happened…it stands on its own as a bizarre piece of the puzzle.