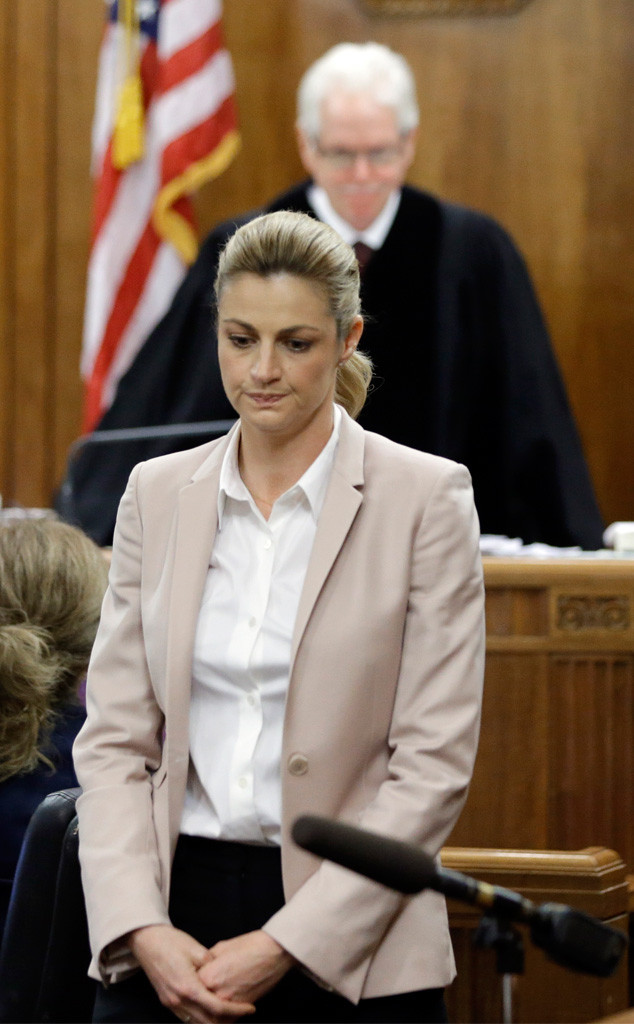 AP Photo/Mark Humphrey
UPDATE: The closing statements in Erin Andrews' civil trial against the Marriott Nashville hotel for the peeping tom incident occurred on Friday. The sportscaster's legal team argued negligence by the hotel, and stated that Andrews "is living a nightmare." The trial will go to the jury with deliberations set for Monday at 9 a.m.
_______________________________________________________________
Erin Andrews' behavior appeared different off-camera after her 2008 peeping tom incident, yet she remained "incredible" on TV, her former ESPN colleague Jesse Palmer says in a court deposition.
He made his comments in 2014, two years after she left the cable network to work for rival Fox Sports. His deposition was played for a jury in a Nashville court Thursday during Andrews' civil trial against the Marriott Nashville hotel, where the incident took place. Also that day, a judge denied a motion by the defense to dismiss the case, according to Fox 17 Nashville reporter Eric Alvarez.
In 2008, a video of her appearing nude while changing clothes in a hotel room was posted online after Michael David Barrett filmed it through a peephole in an adjacent room. He pleaded guilty in 2009 to stalking Andrews and shooting the video and was sentenced to 30 months in prison. Andrews is now suing the hotel for $75 million.
In his deposition, posted by Fox 17, Palmer said that as Andrews was preparing to go back to work as a sideline reporter at ESPN after the video was posted, at the start of the 2009 football season, he wondered "what her mental state" was like after the incident.
"I remember thinking she did really well," he said about her first broadcast and also said she was among the best, if not the best ESPN sideline reporter that season.
"On-air, I thought she was incredible," he added.