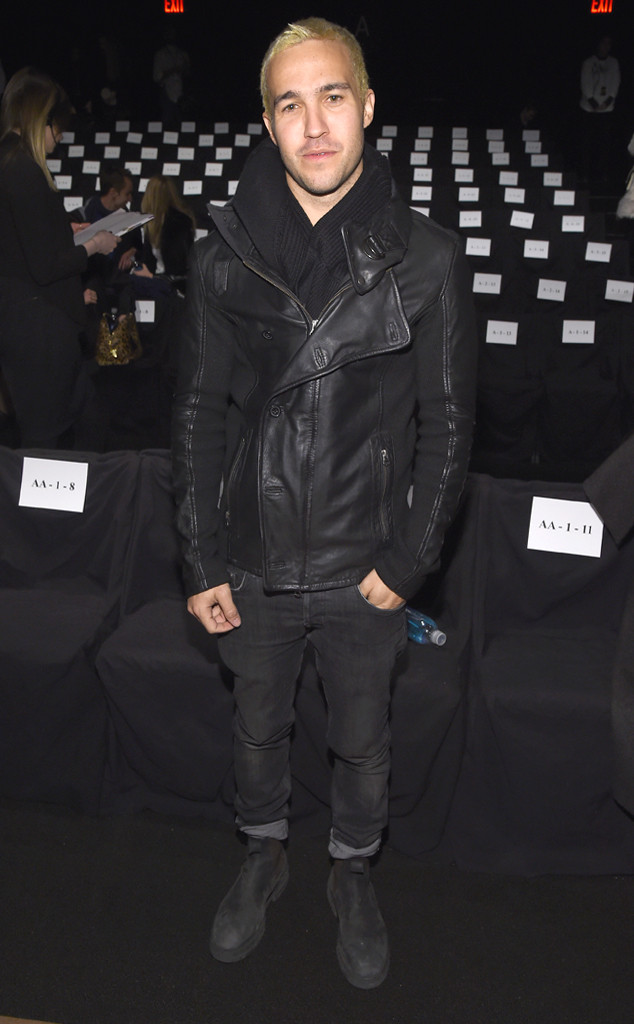 Larry Busacca/Getty Images for Mercedes-Benz Fashion Week
Pete Wentz tries to maintain a positive attitude, but like anyone else, he has his moments where he can't help but feel sad, angry or negative.
But he has a pretty awesome remedy to turn his mood around whenever he finds himself down in the dumps. "I have two kids, and if I hang out with them it's pretty much like taking happy pills," he tells The Red Bulletin. "When you hear a 1-year-old laugh, it's pretty much the funniest thing on the planet. It changes my mood."
The Fall Out Boy member is dad to Bronx Mowgli Wentz, whom he shares with ex-wife Ashlee Simpson, and Saint Lazlo Wentz, whom he has with girlfriend Meagan Camper. Even though Wentz couldn't be happier with his children, he has previously opened up about his concern that Bronx could inherit his bipolar disorder.
"Yeah, that's one of the things I've worried about," he revealed on The Howard Stern Show before describing the effects of the disorder and how he's able to manage it. "My highs, my happiness are really high and my lows are very low and I'm not able to regulate between the two. Through actual therapy and having kids it's way more under control and something I can see when I'm on the roller coaster and control it more."