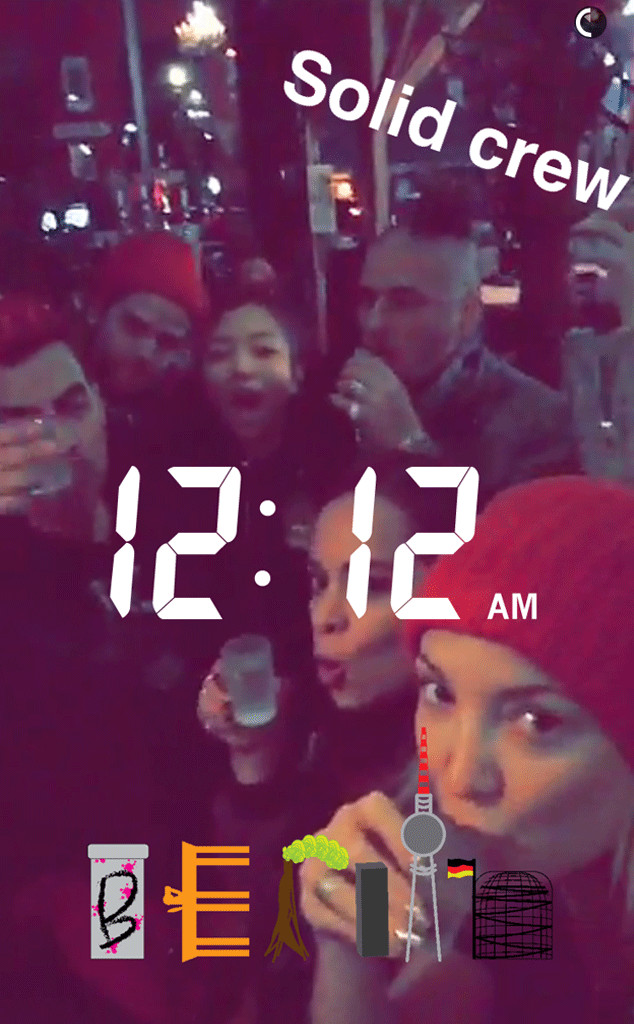 Snapchat
Funny seeing these two here!
It's no secret that whenever Kate Hudson is spotted hanging out with Nick Jonas, pop culture fans get more than a little excited. But what happens when she enjoys a night out in Berlin with Joe Jonas? You're certainly going to get our attention.
While continuing her world tour in support of Kung Fu Panda 3, the blond beauty took to Snapchat to document part of her stay in Germany.
In between sipping tea and breaking a sweat in the gym, the actress was able to enjoy the nightlife of Berlin. What came next was an evening out with Joe and his band DNCE. Followers on the app spotted Kate taking a shot with the entire band after the night turned into morning. "Solid crew," she wrote in her story before letting us know it was 12:12 a.m. local time.