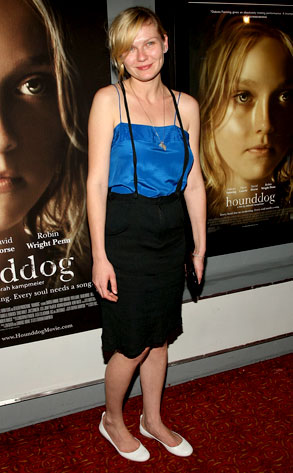 Stephen Lovekin/Getty Images
Kirsten Dunst got an early Christmas gift.
A Los Angeles judge has granted the Bring It On star a permanent protective order against the man who paid an unannounced, unwanted visit to Dunst's Hollywood home professing a "spiritual connection" with her.
Superior Court Judge Richard E. Rico prohibited Christopher Smith, 25, from coming anywhere near the actress, her personal assistant, her residences and her places of business. The L.A. native is also barred from owning or possessing a gun.
The order was handed down without being contested because Smith never responded to Team Dunst's original petition for a temporary restraining order filed last month. Neither he nor Dunst appeared for today's ruling.
The 26-year-old Spider-Man sidekick initially went to Rico after Smith's Thanksgiving trip to her house, where he allegedly displayed "aggressive" and "harassing" behavior and claimed the two had "some sort of spiritual connection" despite never meeting.