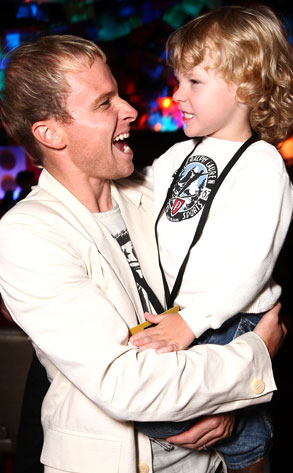 Alberto E. Rodriguez/Getty Images
Backstreet Boys' Brian Littrell has been dealing with a larger than life situation recently.
The boy bander and his wife Leighanne's 6-year-old son, Baylee, spent the past week at the Scottish Rite children's hospital in Atlanta. He was released Saturday after being diagnosed with atypical Kawasaki disease, according to the singer's website. Baylee entered the care center with a variety of symptoms, including strep throat, erythema multiforme and hand, foot and mouth disease.
"After receiving a biopsy, blood tests, an EKG and two echocardiograms, Baylee was finally diagnosed with A-Typical [sic] Kawasaki Disease," Littrell writes. "We would like to stress A-Typical because Baylee did not have textbook symptoms of any of the viruses they thought he had.