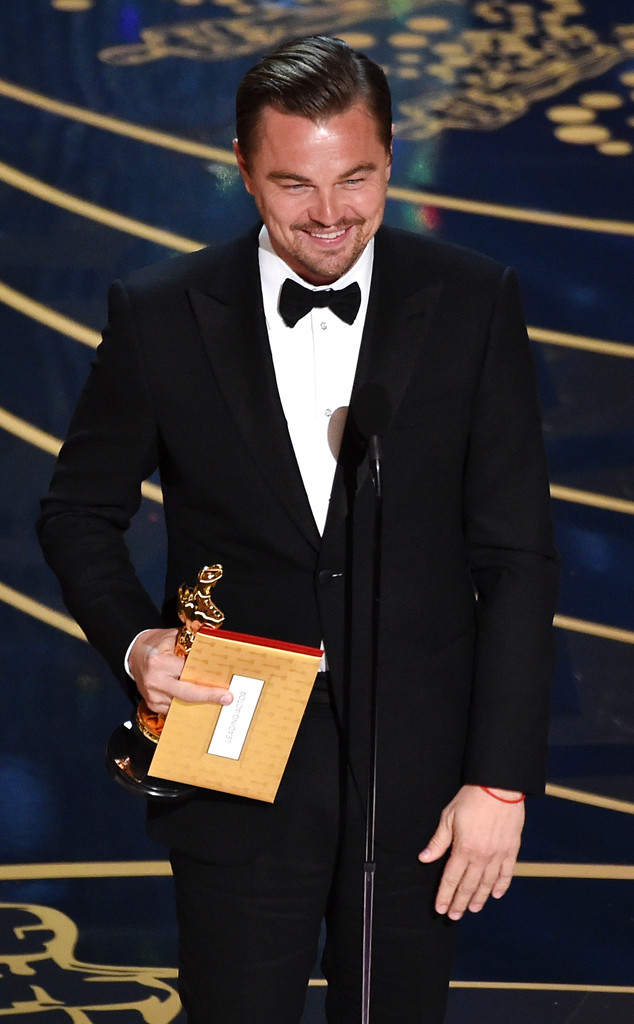 Kevin Winter/Getty Images
While fans were crossing their fingers for Leonardo DiCaprio, the Oscar winner was showing a different finger.
There on the Dolby Theater stage stood the 41-year-old star beaming with pride before legions of Hollywood A-listers—and all people could look at was an errant middle finger holding an envelope. The digital theories ran rampant.
Was DiCaprio trying to send a very subtle message to the Academy of Motion Picture Arts and Sciences, the same voting body that had turned him down five heartbreaking times before? Was he indeed discreetly flipping them all off in his moment of glory?
Among the 440,000 tweets that hit social media the minute Leo's name was called, many users couldn't help but point out his wandering finger.