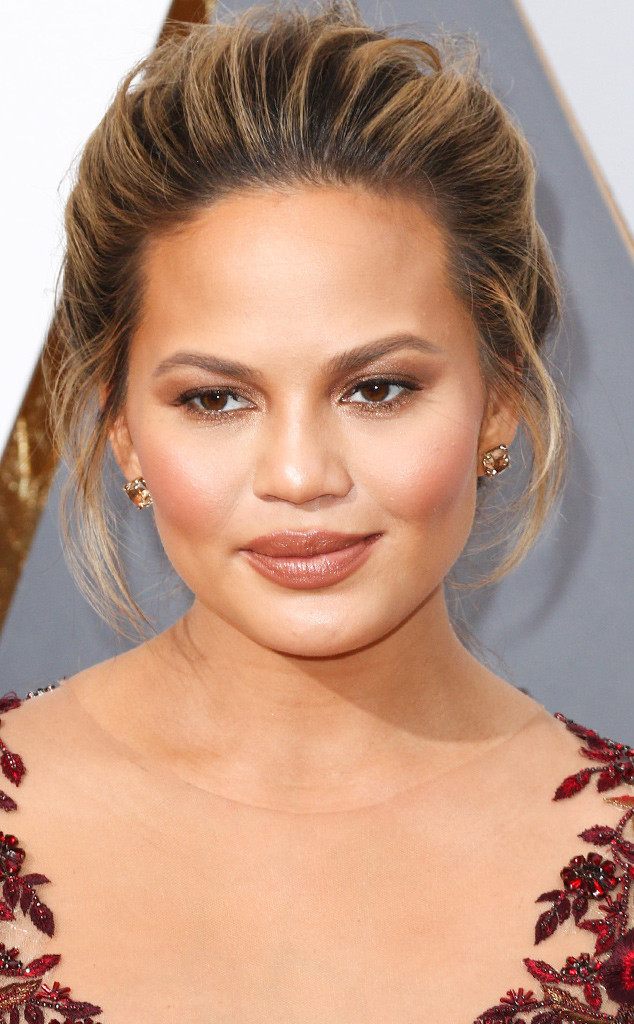 John Salangsan/Sipa
Looking for a simple, modern eye to sport this week? Let Chrissy Teigen's Oscars look be your inspiration and celebrity makeup artist Mary Phillips be your guide.
The two collaborated on this neutral smoky eye, and the final result is something you can wear to any occasion. The look is subtle yet sweet enough to balance the sexiest of dresses, the model's stunning floral Marchesa dress included.
"I love nudes and I think this eye shows you can use them in varying tones that won't wash you out," said the pro. "It's about using the right nudes with the right undertones while having the right products to bring that to life." And now's your chance to do exactly that...