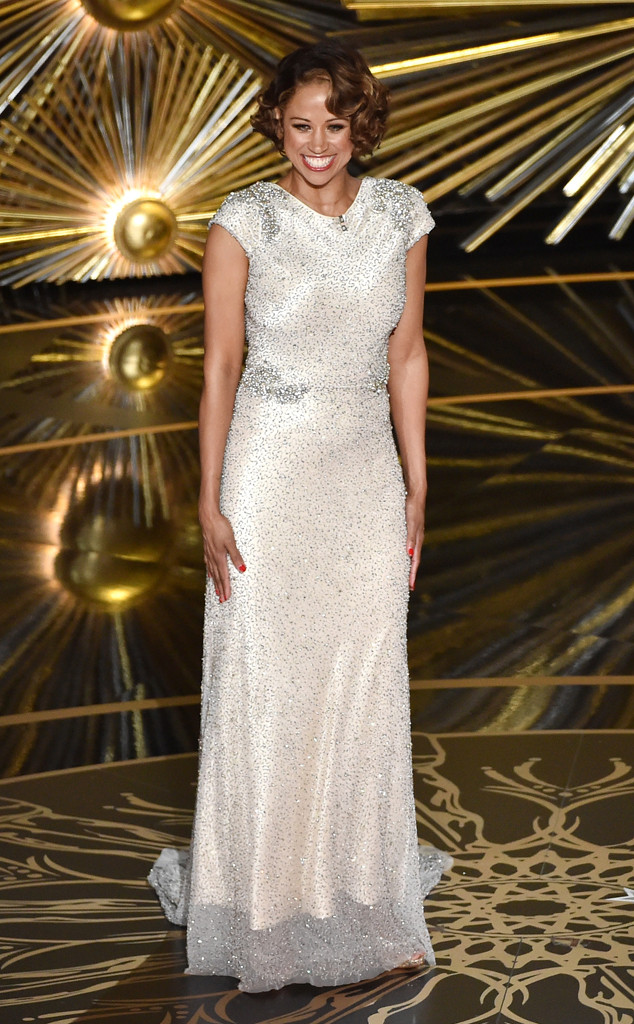 Kevin Winter/Getty Images
Well, that was...unexpected.
While we've been eagerly anticipating Chris Rock's Oscars performance, as well as those of all the announced presenters, we were just treated to a last-minute appearance by none other than Stacey Dash. Although, on second thought, is "treated" really the right word?
The Fox News commentator, who is certainly no stranger to controversy on behalf of her outlandish statements, popped up onstage for what may be the night's most equally bizarre and hilarious moment. Right after the wrap of the brilliant skit that inserted black actors into all the Best Picture nominees (we'll be forever grateful for Whoopi Goldberg's commentary on the white lady with the mop), Rock opened up another joke.