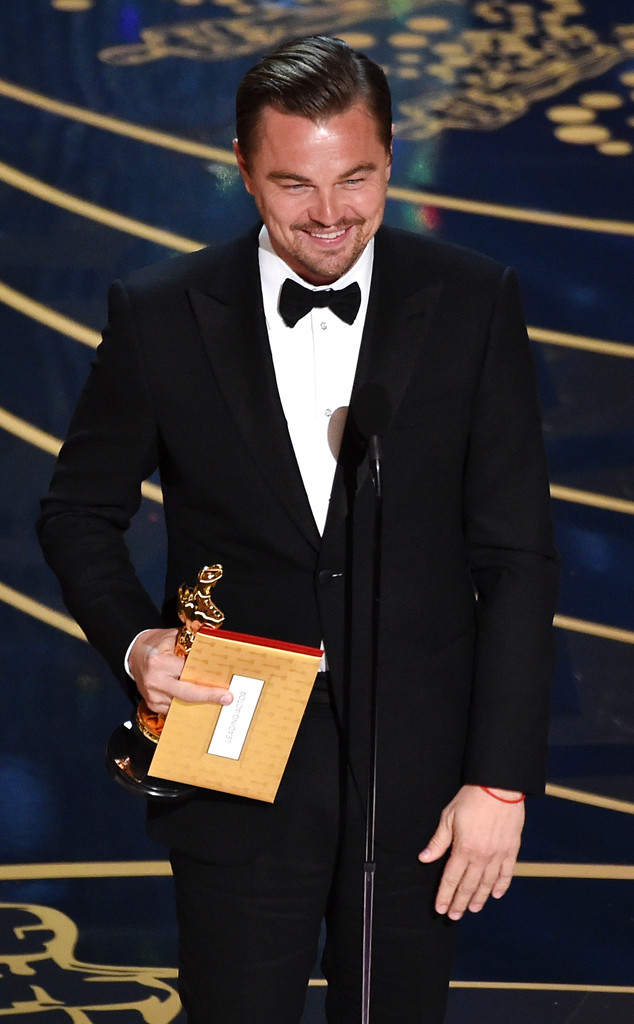 Kevin Winter/Getty Images
IT. FINALLY. HAPPENED.
If that sentence sounds rushed and breathless, it's because it is. We have literally no words to describe what it felt like to watch Leonardo DiCaprio win his very first Academy Award.
It's been over two decades, you guys. Two decades! It was way back in 1994 that the actor scored his first nom for his work in What's Eating Gilbert Grape, and he's been waiting for his big moment ever since. When 2015 Best Actress winner Julianne Moore read the name "Leonardo DiCaprio," it felt like the heavens parted, and God himself reached down to carry Leo up to the stage.
Clearly we are not alone in this feeling of total elation. Just look at the reaction from his peers at the Dolby Theatre! Even before he rose from his chair, they were up on their feet giving the standing ovation they'd been waiting all evening for. There were cheers. There were whoops. And there were grins from ear-to-ear from the front row to the rafters.