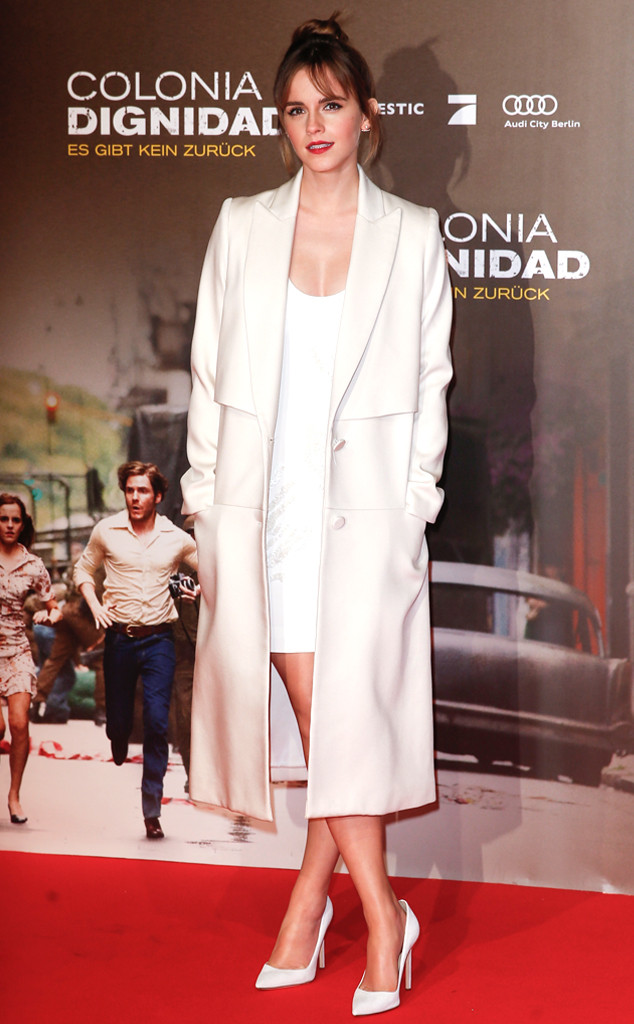 Franziska Krug/Getty Images
Emma Watson isn't Hermione Granger anymore.
The British starlet, who graduated from Hogwarts a few years ago and has since moved onto projects such as Beauty and the Beast, revealed that she has truly grown up. During an onstage chat with feminist icon Gloria Steinem, Watson admitted she subscribes to explicit website OMGYES.com.
The site uses scientific research on female pleasure to better people's experiences in the bedroom. "A friend told me about this website called OMGYES, which is dedicated to female sexuality," she said during a talk at the Emmanuel Centre in London. "I wish it had been around longer. Definitely check it out."
But the access to the information doesn't come free. "It's an expensive subscription but it's worth it," Watson confessed.
A rep for the company explained how the website works to the New York Daily News, saying, "In short, scientists had never researched actual techniques for pleasure because it's so taboo," the rep said. "We got 4.6 million dollars in funding and are doing that research. Instead of just making academic journal articles, we're making the findings practical, real, and experiential in the form of documentary interviews—both explicit and non-explicit—with real-life women, not actresses."