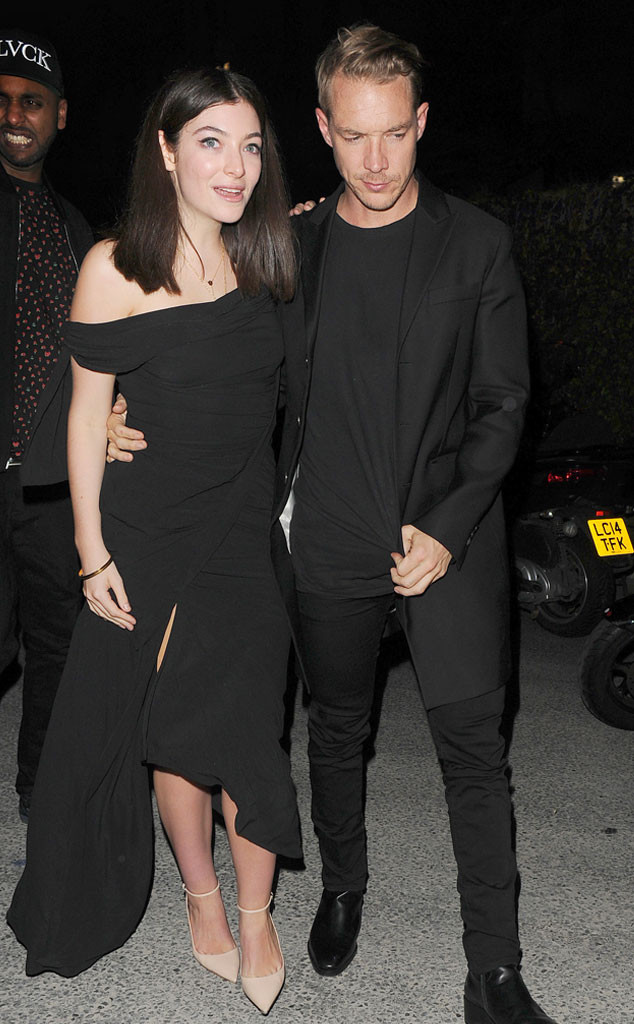 Squirrel / Splash News
Did Lorde and Diplo kiss and make up?
It's looking that way, according to some photos that were snapped of the pair getting quite cuddly after the 2016 Brit Awards on Wednesday.
In case you missed it, in November 2014, the famous DJ made waves when he requested that someone make a kickstarter to "get Taylor Swift a booty." Well, of course someone took the suggestion seriously and created an online campaign in order to raise funds for Swift's butt implants, which Diplo subsequently promoted via Twitter.