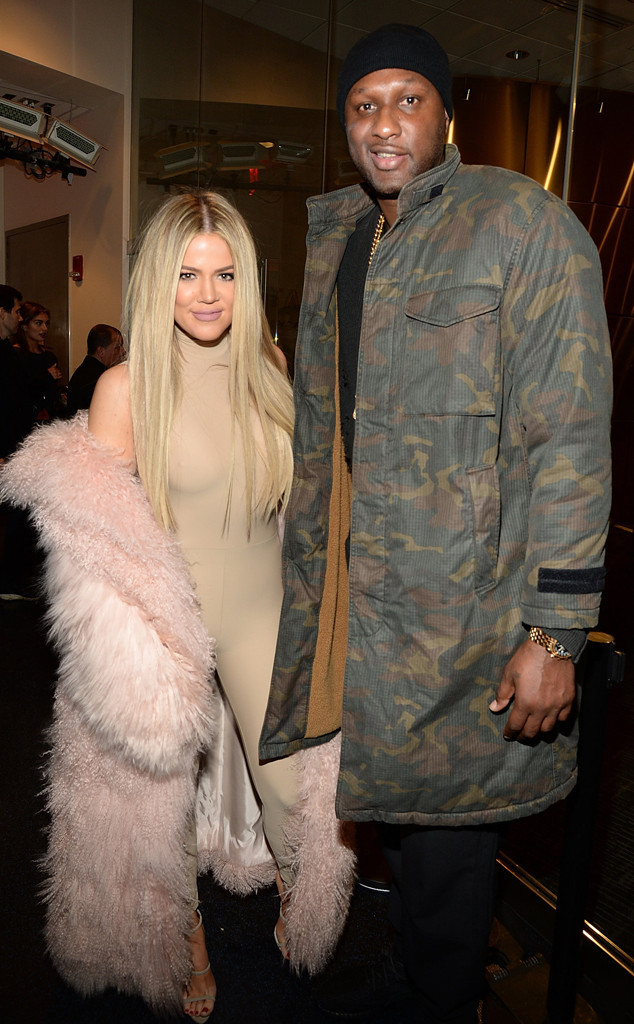 Kevin Mazur/Getty Images for Yeezy Season 3
Khloe Kardashian is sticking by the vows she took the day she said "I Do."
While she has been separated from her former husband, Lamar Odom since filing for divorce in 2013, the 31-year-old has remained fiercely by his side since the day he went unconscious from a drug overdose and was rushed to the hospital in October 2015.
"I was told when I did go to the hospital that he had four hours to live and make your peace with this and I was not going to accept that answer," she told the hosts of The Talk. "This is not the way this man is going to go out."
Since that day, Kardashian stayed devotedly by his side, calling off their divorce and even arranging flights for Odom's children to visit him in the hospital in Las Vegas. Nearly five months after intense hospitalization and subsequent private rehabilitation, the former NBA athlete finally made his first official public appearance at Kanye West's New York Fashion Week season debut—a move that made Kardashian feel a bit on edge.
"He wanted to go to Kanye's show so badly. I had so many reservations. I was so nervous," she revealed on the show. "I was just so protective. I'm still so protective."
Despite her concerns, Odom's first public steps went off without a hitch. "He walked in on his own with Kanye and he went to Madison Square Garden where he used to play," she gushed. "It was so just impactful. It was beautiful."