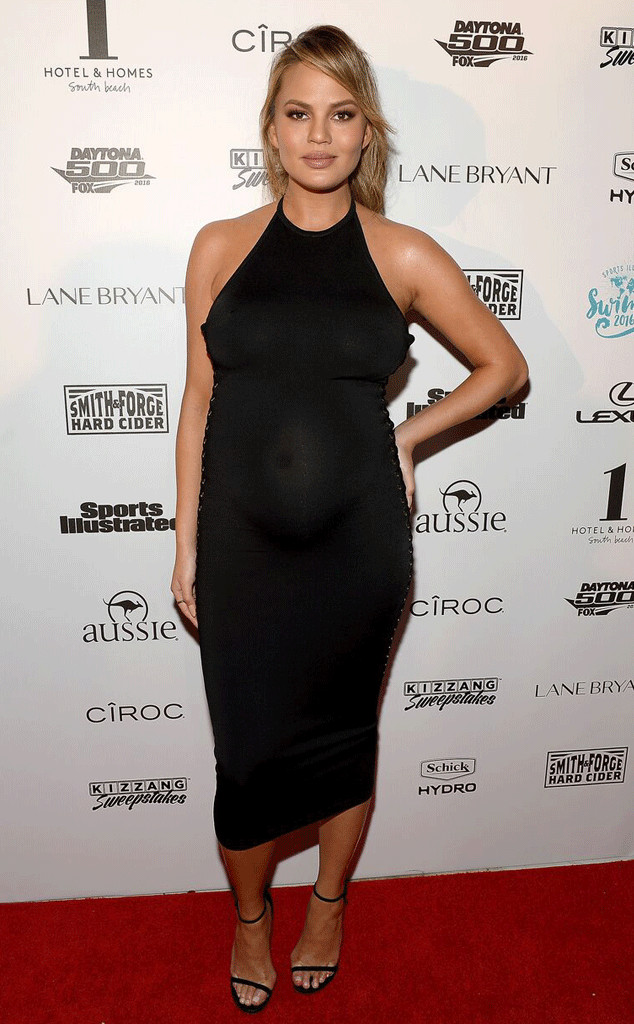 Chrissy Teigen is an open book. She posts on Instagram about her bedtime routines, she tweets about what it feels like to be pregnant, and she reveals marital advice in interviews. But even someone as talkative and outgoing as Chrissy Teigen has secrets. Deep, dark secrets. And that's where her book release comes in.
Okay so sure, it's a cookbook. And sure, "deep" and "dark" may be overstatements. But either way, the model is revealing all sorts of personal insights in the new Cravings, out today.
First and foremost we should mention the food—because that's why we're having this conversation in the first place. After what feels like decades of teasing the public with shots of her home-cooked meals and dinner party grub, Teigen decided to grace the world with her very favorite recipes. There's something for everybody here, so long as you don't care about, like, nutrition. The meals are broken down into categories—there's breakfast, soups, salads, noodles and carbs, Thai specialties, party recipes and fancier varieties like homemade pastas and roast chicken. If you don't page through the thing and come away with a laundry list of cheat meals to try, we don't know what's wrong with you.