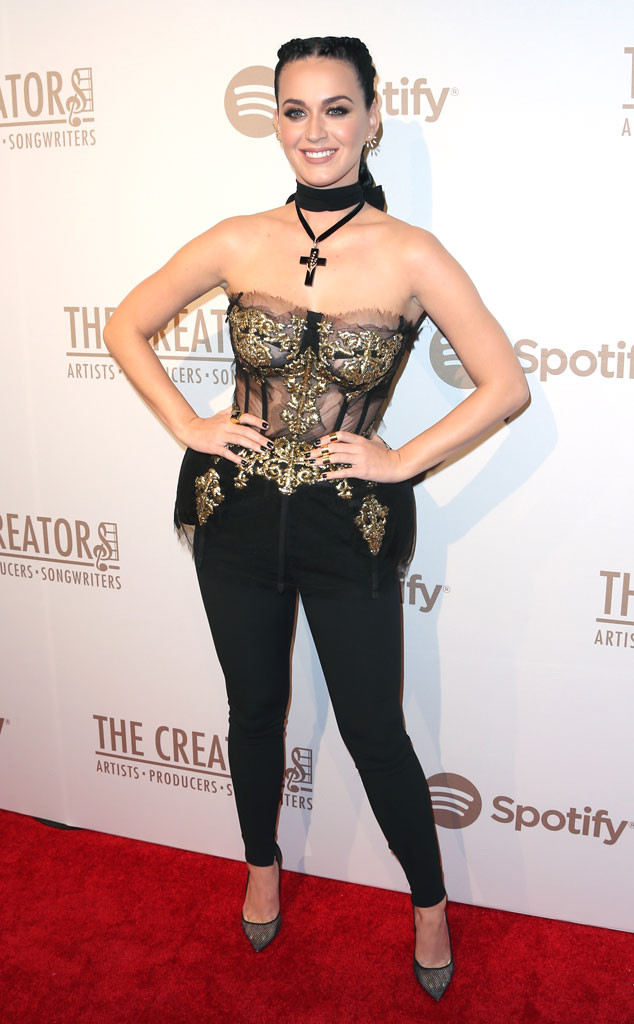 Frederick M. Brown/Getty Images
Hm, wonder who this may be targeted at?
Katy Perry took to Instagram earlier today to share a cryptic message about friendship, which instantly caused everyone to wonder what this post is really about.
The quote read, "Chang-an writes, 'If one befriends another person but lacks the mercy to correct him, one is in fact his enemy.' The consequences of a grave offense are extremely difficult to erase. The most important thing is to continually strengthen our wish to benefit others.—Nichiren."
Perry then simplified the message in the caption, by writing, "Aka if they ya true homie and they ain't actin right, smack em wit love or else they gonna get k.o. from the universe n s--t."
Did that help? Great.