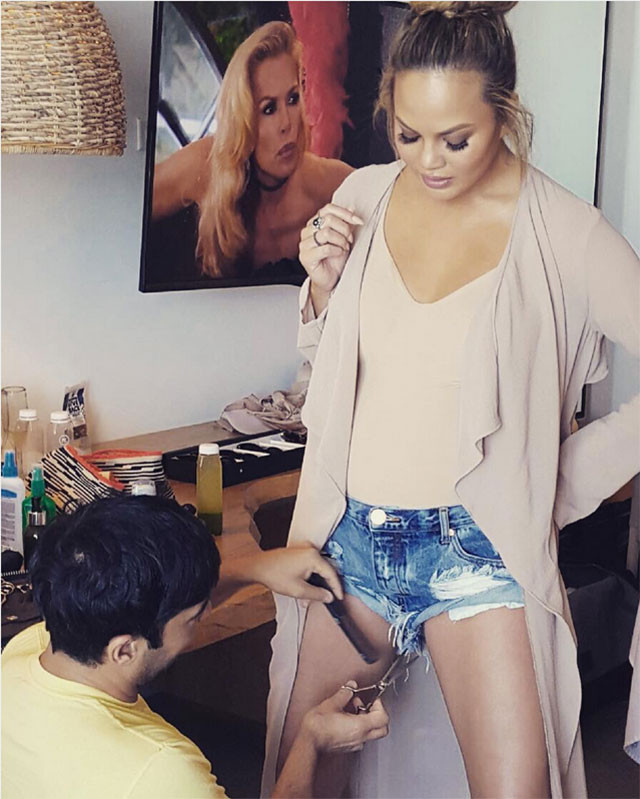 Instagram
Celebs, they're just like us they're definitely not like us in certain cases, and we'll use this gem as our latest example.
The pregnant and beautiful Chrissy Teigen often makes us feel like she's our BFF, because let's face it, she often says what everybody's thinking, and that's what we love most about her.
But don't forget that she is an A-list celeb, and with that title comes some interesting perks.
For example, you might get yourself a pair of fringe denim shorts, and when there's a little wear-and-tear, you just let it happen and try to pull it off as the style. Or you attempt to cut them yourself, and end up instantly regretting your decision.
Teigen, on the other hand, has a celeb hairstylist go in and use their expertise to give those shorts a trim fit for a star.