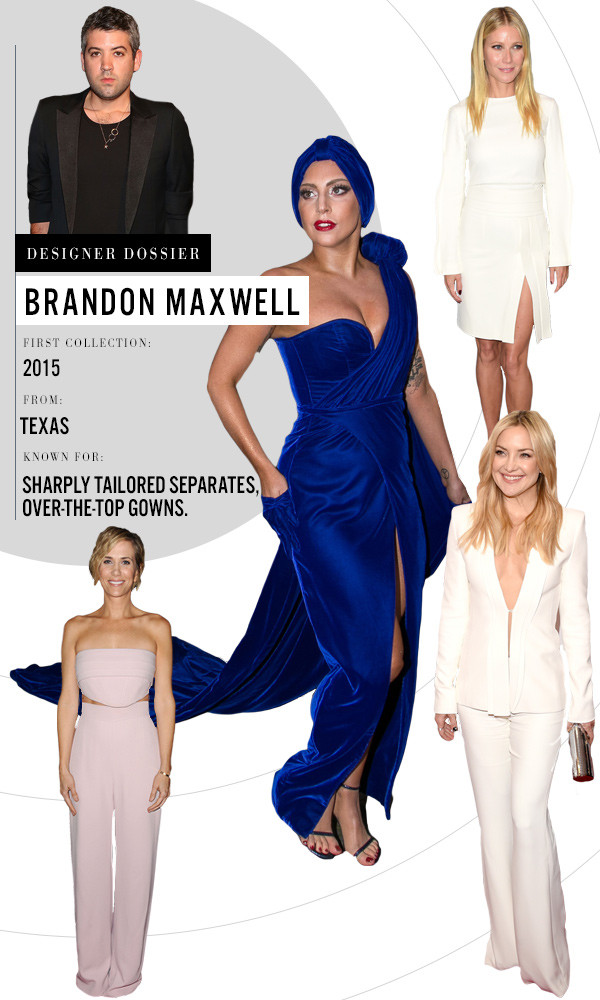 Getty Images
You can pretty much attribute any and all of Lady Gaga's most recent and more refined outfit choices to this man.
The Texas-born stylist-turned-designer, although known for his incredible Gaga creations (yes, he's responsible for her epic Bowie tribute looks), is now making a name for himself in the space of classic and timeless pieces for women. His designs cater to those who aren't afraid to spend money on things that will last a lifetime—because, well, perfectly tailored garments will never go out of style.
Celebs like Kristen Wiig and Kate Hudson are also big advocates of the designer. They've recently been spotted wearing looks from his latest collection.
For everything else you should know about him (because his show is tonight and we're really excited for it), read on.