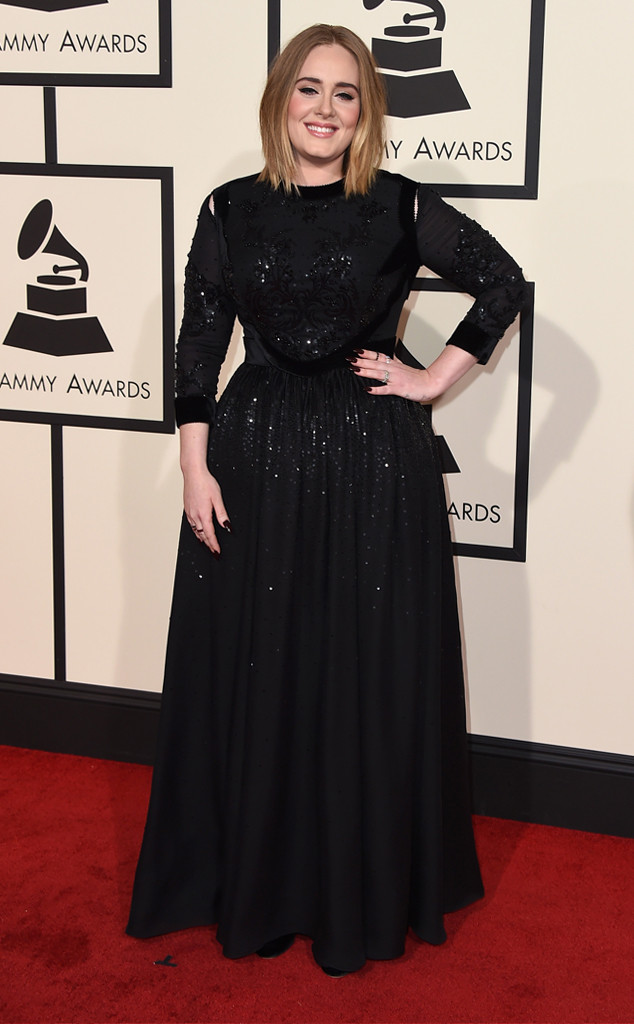 Jordan Strauss/Invision/AP
Say hello to the new Adele.
The 27-year-old musician looked more confident than ever the 2016 Grammys. The "Hello" singer accentuated her recent weight loss in a curve-hugging Givenchy gown. E! News' Giuliana Rancic called her look "gorgeous" and praised her beauty look, telling Ross Mathews and Zuri Hall, "I think that there's always an urge to have your hair perfectly quaffed, and the makeup, but look at her hair! That texture!"
Adele completed her look with Lorraine Schwartz jewelry.
Mathews liked her look, too, saying, "She used to show up a lot overdone, which was really cool because that was her thing, right? But I think she's gotten so much confidence now. She's just like, 'I'm a lady. I'm a woman...I have a baby. I have nothing to prove. I can just wake up and be me.' I love her like this." Hall was in a agreement, saying, Ross is totally right. After coming back from family life and the baby, she's way more confident in her skin and it shows."