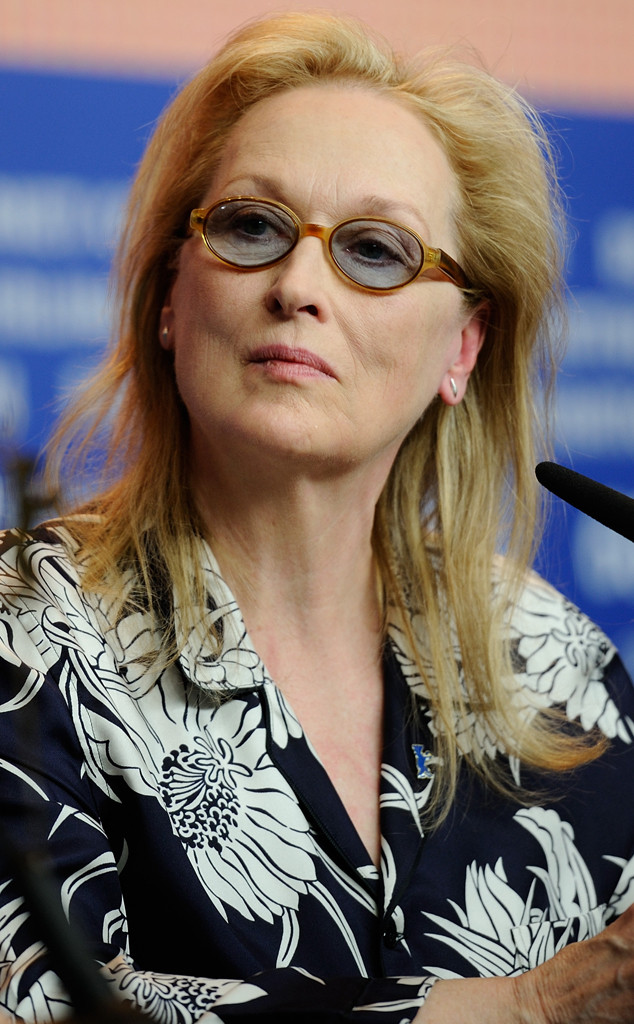 Aurore Marechal/Sipa USA
UPDATE: While speaking on a panel at the Berlin Film Festival earlier this month, Meryl Streep was asked for her opinion on the representation of Arab and African culture in films. Her widely circulated response was misinterpreted as being a comment on Hollywood's diversity issue, when in fact she was discussing foreign filmmaking. The question and answer can be read in full below:
Interviewer: "There is a film that is representing Tunisia and the Arab world and African in the main competition. How do you see this part of the world, and is it easy for you to understand that culture, and are you following any Arab movies?"
Meryl: "Yes, in fact I've just seen a film called Theeb, which I loved. I saw Timbuktu recently, but I don't know very much about the Middle East, and yet I've played a lot of different people from a lot of different cultures. The thing that I've noticed is that there is a core of humanity that travels right through every culture. And, after all, we're all from Africa originally; we're all Berliners, we're all Africans, really."
___________
With controversy still buzzing about the all-white 2016 Oscar nominations, the conversation surrounding the diversity issue in Hollywood has continued across seas at the Berlin Film Festival.
Meryl Streep—the president of the festival's primarily female, white jury—was asked about the lack of diversity among panelists during a press interview on Thursday, to which she responded: "We're all Africans, really."
According to USA Today, an Egyptian reporter asked the Oscar winner about whether she and her panel could fully understand films from North Africa and the Middle East.