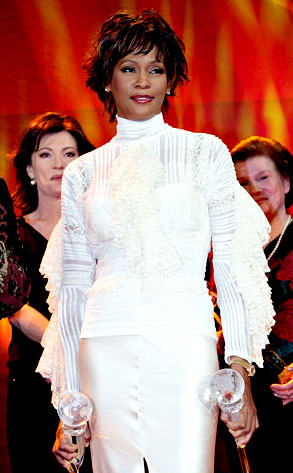 ZumaPress.com
Maybe Whitney Houston's dad wasn't saving all his money for her.
In a lawsuit filed in federal court, the Grammy-winning diva's stepmother claims that Houston kept a $1 million insurance payout from her late father's estate that was supposed to go toward the mortgage on his New Jersey condo.
Barbara Houston states that her 45-year-old stepdaughter was supposed to fork over $723,000 for the mortgage, which is in Barbara's name, but instead kept the entire sum after John Houston's death in 2003.