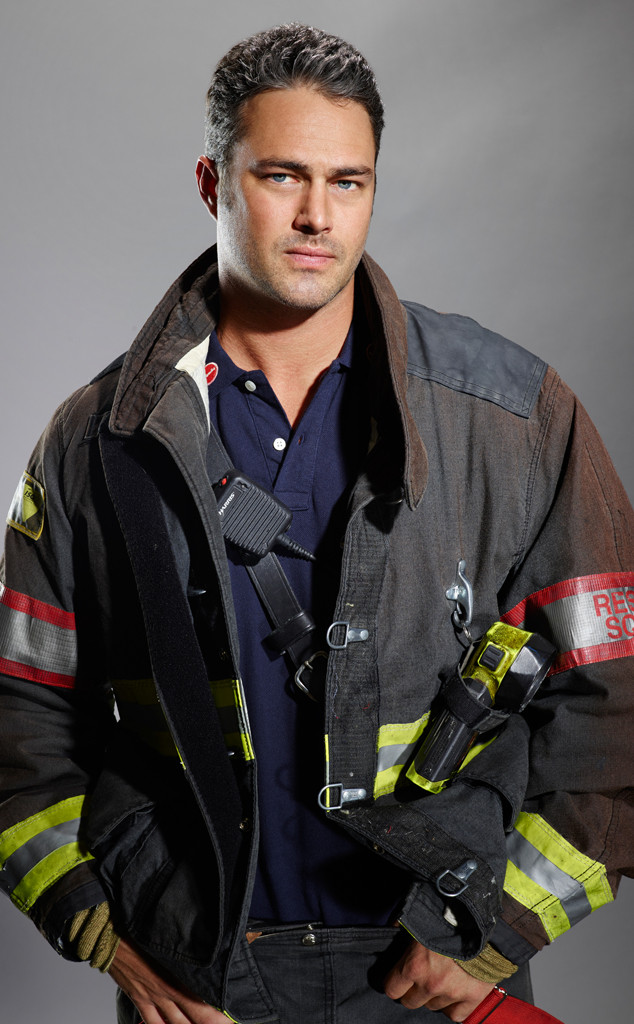 NBC
Taylor Kinney has spent four years fighting (fake) fires and saving (TV) lives on Chicago Fire for four years. That's a lot of time with Kelly Severide.
"I was watching an interview with Monica Raymund, who plays Dawson on the show, and she put it really eloquently just in terms of you grow up with these characters," Kinney told E! News at the party for his TV Guide magazine cover. "I was 29 when I got this show and I'm 34 now, I spent the last 4 years in this character's skin, 10 months a year, so we grow up together. There's a lot of myself in that character. There's a lot of that character in me, which I don't think too many actors can say that. We've grown up together."
Coming up for Kinney's character is a big confrontation with Chili (Dora Madison). Kinney said, as viewers know, Chili's been going through "the throes a bit now."