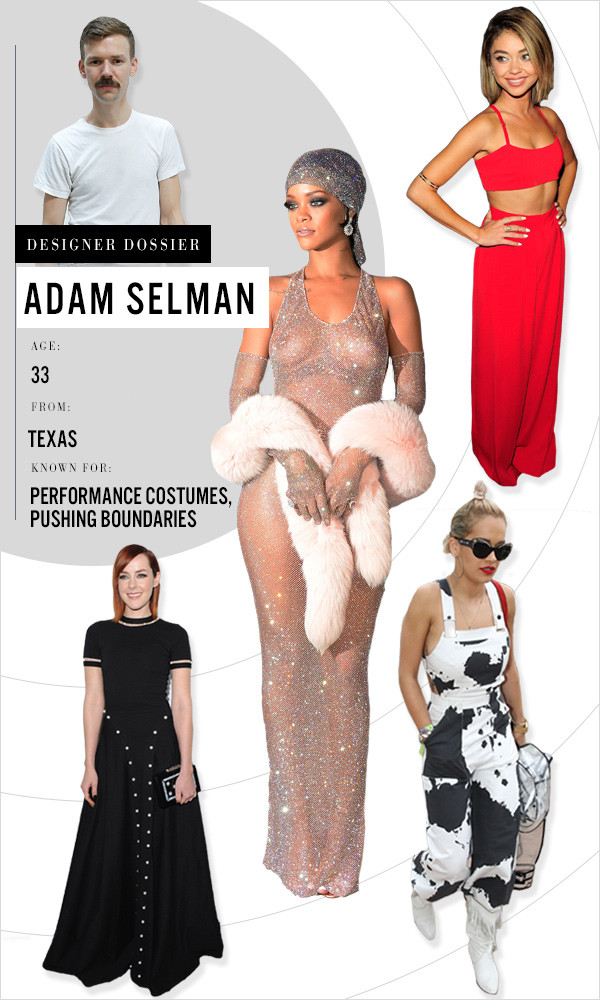 Getty Images
You may not recognize Adam Selman, but chances are you know Rihanna.
If you follow the celeb, you know she co-designed her own Rihanna for River Island collection, you recognize her pineapple bikini in the Vita Coco ads (which basically started the fruit-print craze of 2013) or, if your memory is really failing you, there's that naked dress she wore to the 2014 CFDA Awards with a sparkly do-rag.
Now, you can thank Mr. Selman for these impressive moments in fashion history. However, Adam is much more than Rihanna's costume designer or a celeb favorite—he truly is a risk taker and his own collections prove it.