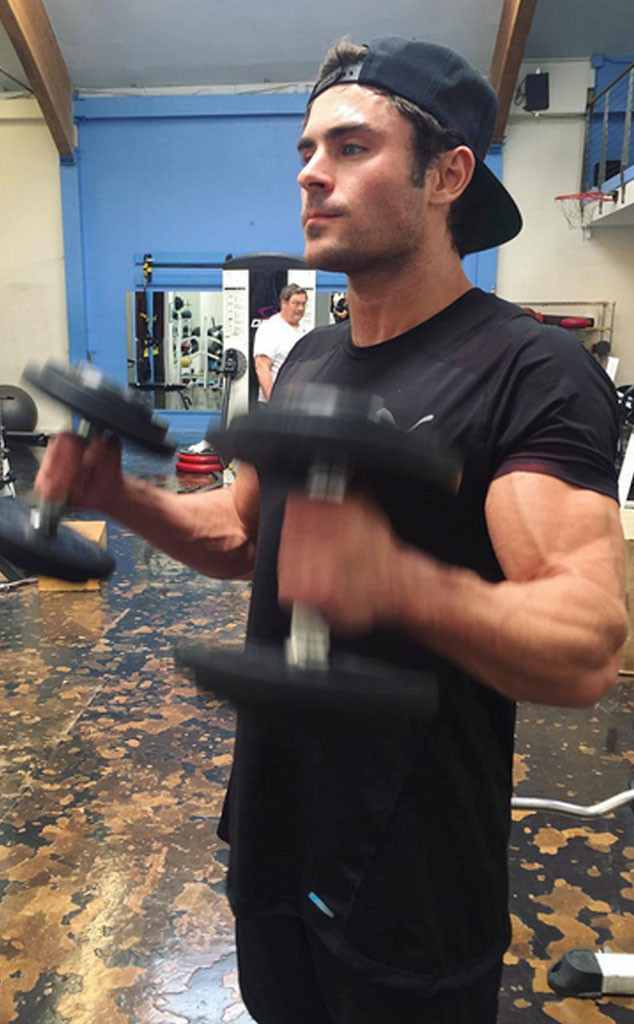 Instagram
Here's a question you never need to ask Zac Efron—Do you even lift, bro?
Um, clearly he does, and now we're not sure where to focus our eyes because his latest Instagram picture is giving us a lot to work with.
Luckily, and maybe a little unfortunately, the hunky Hollywood star wasn't shirtless in the snapshot, because that may have been a little chaotic, but he was pumping iron at the gym, and OH-EM-GEE y'all.
Efron's photo showed him lifting weights for "back and bi's" day at the gym as he preps for his role in Baywatch, which will undoubtedly grace us with lots of shirtless moments from the ripped star, and between his crazy bicep muscles that are practically ripping through the picture (and our hearts) and his perfect jaw line, we just don't know how to handle.