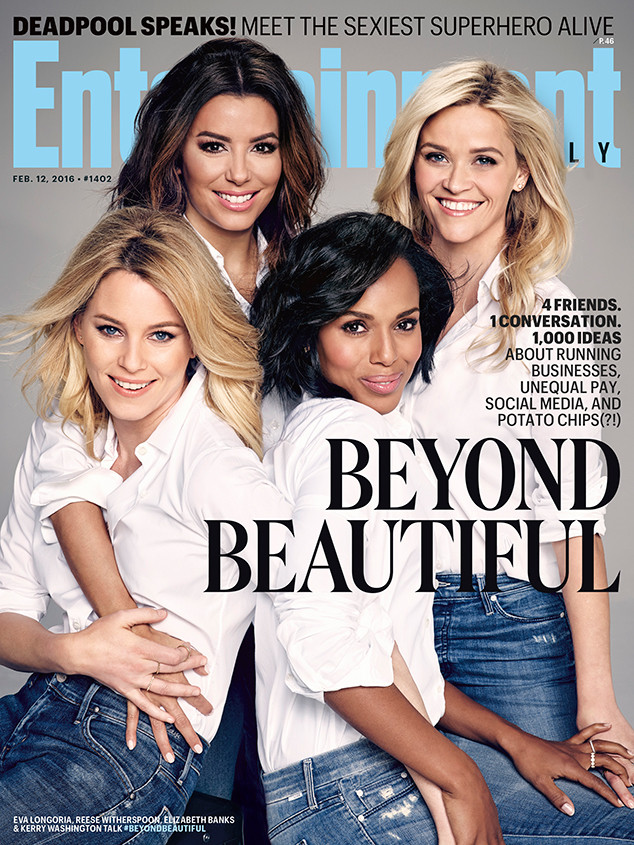 James White/Entertainment Weekly
Ever wondered what Hollywood's most fabulous women discuss when they get together for a casual wine and cheese night?
Thanks to Entertainment Weekly's "Beyond Beautiful" issue, we now get the chance to be a fly on the wall during a particularly candid conversation between Reese Witherspoon, Kerry Washington, Eva Longoria and Elizabeth Banks on all things women in the entertainment industry.
The powerhouse actresses, who also appear together on the mag's cover, swap stories and hatch plans for further world domination (well not really, but they might as well be).