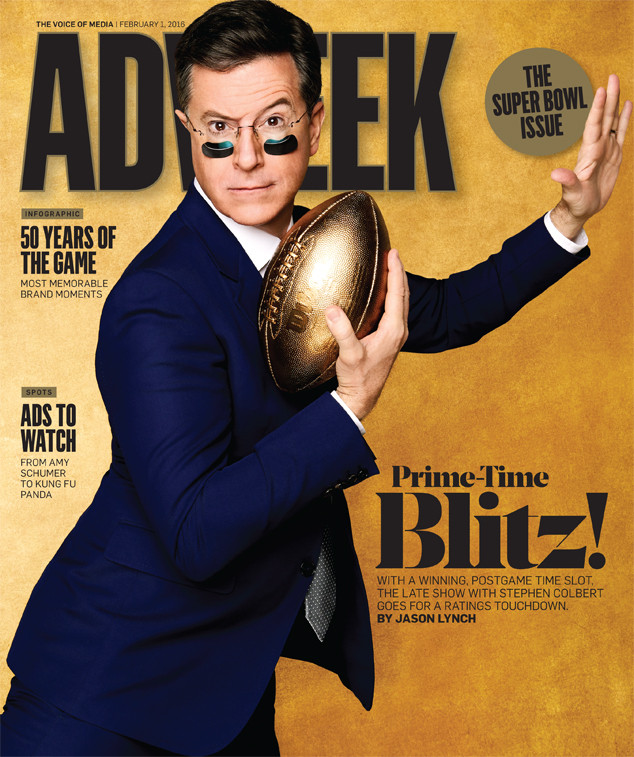 Ad Week
When it comes to Stephen Colbert's historic post-Super Bowl episode of The Late Show, expect the unexpected.
The funnyman will take over CBS in a first-of-its-kind live edition of the talk show broadcast from the Ed Sullivan Theater in New York City immediately following the biggest television event of the year, and as Colbert told Adweek, he's confident, "It's going to be the greatest late-night, post-Super Bowl show ever."
So what will we see from the Feb. 7 extravaganza? Well...