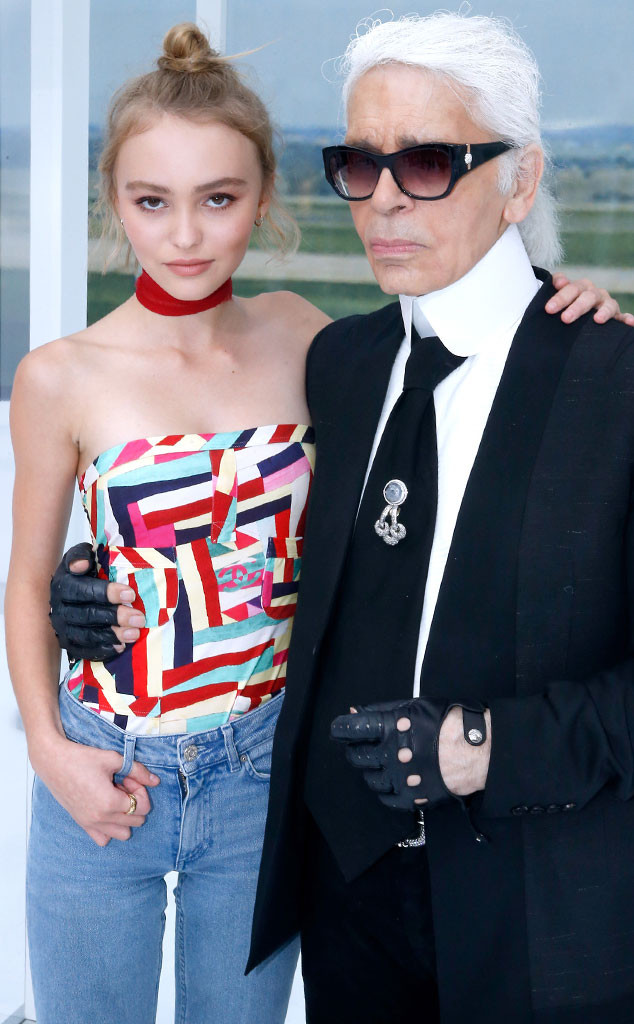 Rindoff/Le Segretain/Getty Images
While some teenagers mark their 16th year with a modest party in a bingo hall, Lily-Rose Depp is already strutting the runways of Chanel.
The teenage daughter of actor Johnny Depp and French singer Vanessa Paradis has been in the public eye since she arrived in the world in 1999, back when her high-profile celebrity parents were still a romantic pair and the highlight of every tabloid.
Seemingly identical to her stunner mother, Lily-Rose is not only following in Vanessa's genetic footsteps but also in her fashion ones as a new face for Chanel. For her first fashion campaign, the teen tackled a couture heavy weight as the face of the brand's Pearl eyewear collection in September.
The aspiring actress is no stranger to the brand—she's been preparing to walk in its runways since she was just a cherub.
"Chanel has always been this big thing for me—there are baby pictures of me wearing my mom's Chanel pumps," she told LOVE, for which she stars as the cover model for the Spring/Summer 2016 issue.
"I have been lucky enough to know Karl [Lagerfeld] since I was eight—yes, half my life. I have been so lucky to be around him and just talk to him. He makes people feel great. He is a presence. He's very perceptive; I really feel like he understands people."
She's already best friends with one of the biggest names in fashion history before she can even get a license to drive in the United States—not that we're jealous or anything.