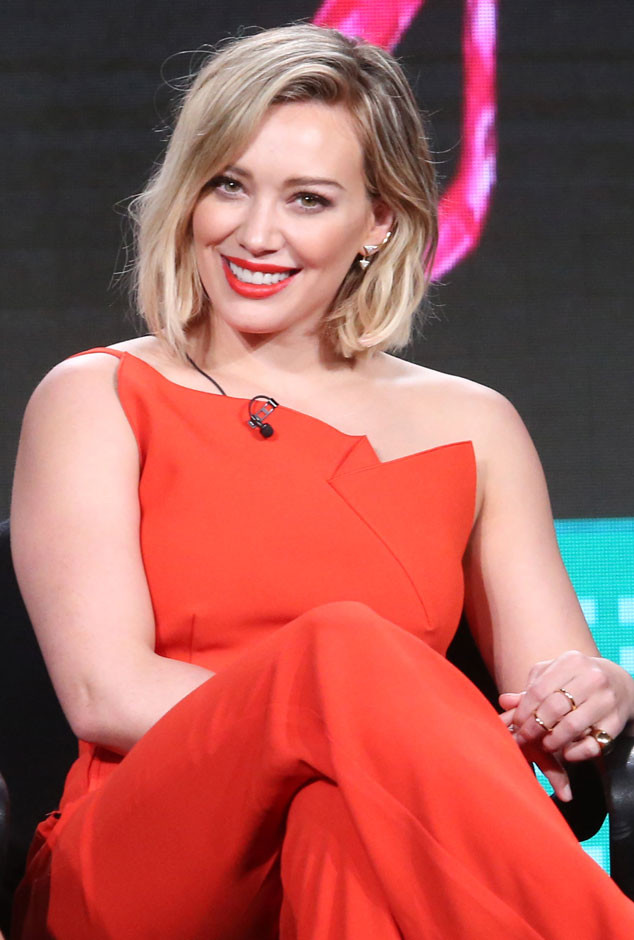 Frederick M. Brown/Getty Images
Just call us the second coming of the millionaire matchmaker!
Today's victim prospect is none other than Miss Hilary Duff. The actress-slash-singer-slash-former-Lizzie-McGuire-alter-ego (you didn't think you'd escape that one so quick, did ya Hil?) has been on the market for awhile now, since her not-so-recent-anymore split from former husband Mike Comrie. She's been quite open about her attempts to find a new man, what with all of her Tindering and failed bowling dates.
It really is such a shame too, because she is a catch. Just look at her! She didn't get that kicky bob for nothing, people. She deserves to be out on the town, being wined and dined by a handsome and intellectual man with the cajones to make a commitment. Not only is she the star of a mildly successful TV show (that would be Younger), but she has a new album and she is a Mom to a beautiful little boy who just happens to be one of the most stylish kids in Hollywood. Anyone who can balance being famous with shopping for cool sneakers the size of an iPhone is fooling around.