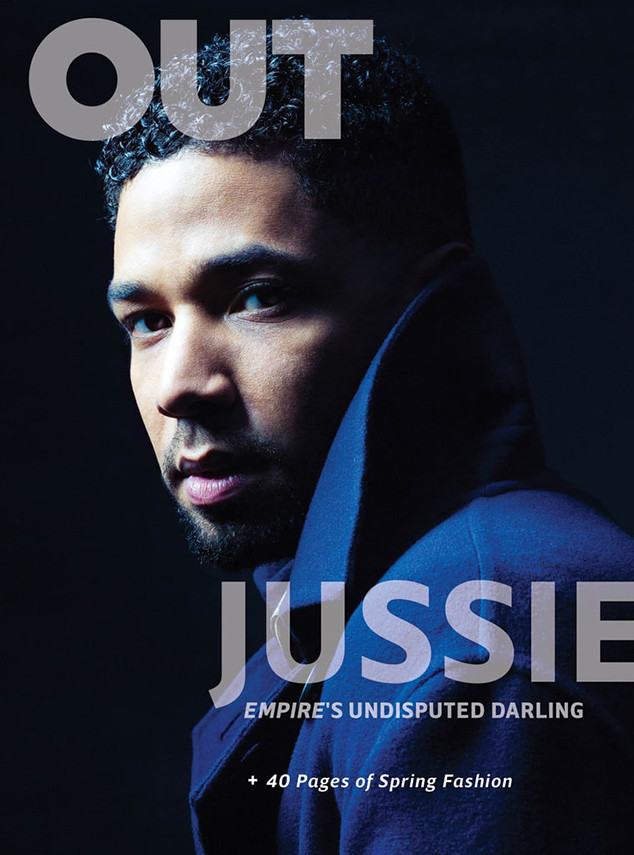 Michael Muller/OUT
Jussie Smollet is making waves. And not just as a result of his critically lauded role as Jamal Lyon on Fox's Empire.
The actor and self-proclaimed activist graces the cover of Out magazine's March issue and his perspective is arguably just as on-point as his acting chops. Jussie sat down with the magazine to discuss his role on the hit show, his identity as a gay man in Hollywood, and what he calls a "conversation that deserves to be had."
So, what did the actor have to say for himself? A lot. Jussie revealed in an impressively forthright interview why he felt it was time to come out publicly when he did and how he regards his Empire fame as a catalyst for stimulating a dialogue that is often set to the back burner.
"I was told by two executives, 'You know, maybe just wait. Just wait,'" the actor told the mag. "My response was, 'But they're listening now.' And if millions of people are listening, you should say something worth hearing. People were telling me, 'Don't do it.' But I felt like, if I lose my career based on this, then I don't need that career. I know damn well that this is the career for me, but I don't know how to turn a blind eye."