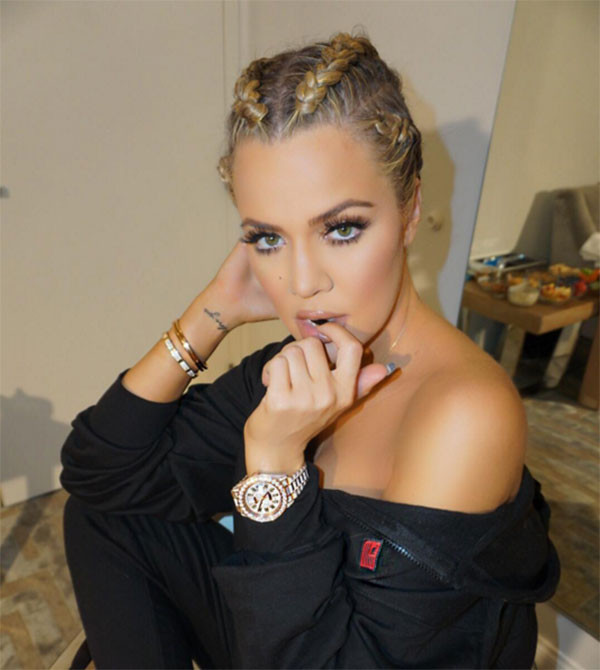 Instagram
Watch out, it's old school Khloe Kardashian!
In a photo posted on her Instagram page Thursday, the 31-year-old Keeping Up With the Kardashians star wears her shoulder-length blond hair styled in cornrows. Khloe also sported a similar look in September 2014, when she had long, dark brown hair.
In her latest pic, Khloe wears a black sweat suit from The Marathon Clothing store, pulled down to reveal her bare shoulder.
"You gettin mad. I'm gettin rich," she wrote, quoting a lyric from rapper 2 Chainz' 2015 track "Watch Out," whose music video was released this week.