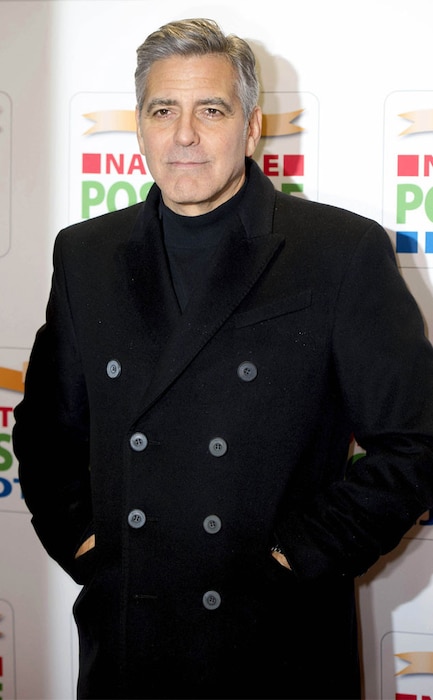 ROBIN UTRECHT/Startraksphoto.com
Hollywood's legendary hunk just got even hunkier—George Clooney adopted a dog for one very special lady in his life.
The 54-year-old Oscar winner had puppy eyes on his mind when he set his sights on a rescued terrier named Nate before Christmas. The dog, which was born with birth defects and was skin and bones upon rescue, was being held at the LuvFurMutts Animal Rescue when the actor and philanthropist decided he wanted the pup to become a new member of the Clooney clan.
Though, little Nate wouldn't be an adorable Christmas gift for his wife Amal Clooney. Instead, the celebrity opted to gift the dog to another couple in need of a furry friend—his mom and dad, Nina and Nick Clooney. The wedded pair's very own terrier pet had recently died after ten years with them.
"George picked Nate out, then showed him to his Mom, Nina, on YouTube," the shelter announced on its Facebook page. "She watched his video over and over and she fell in love. He then asked his Father Nick how he felt about the way Nate walks and he replied 'I guess it sounds like he gets around just as good as we do anymore.'"