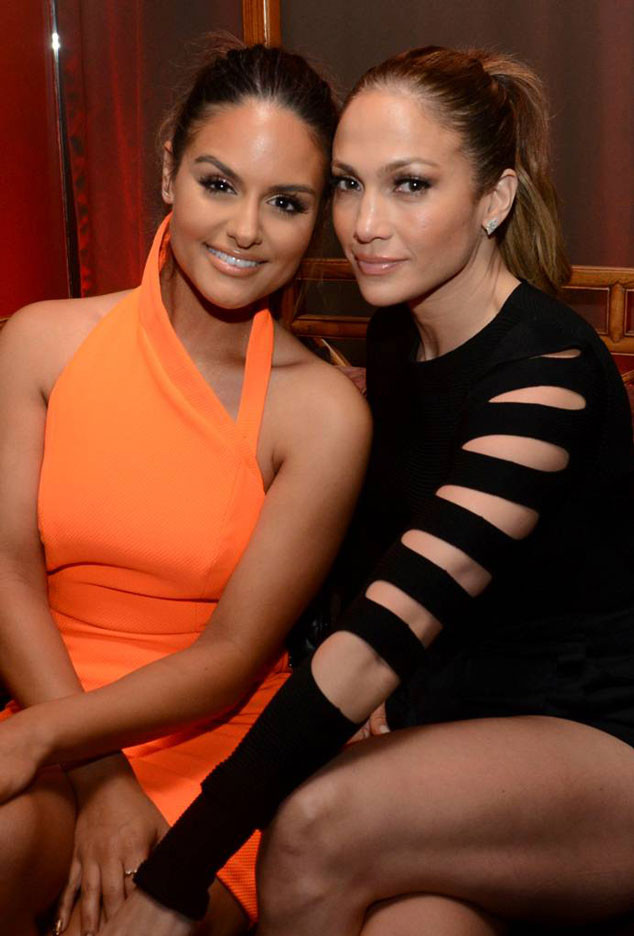 Courtesy: Vivien Best
Is that wedding bells we hear? Or just the clink clink of that gorgeous bling on American Idol alum Pia Toscano's ring finger? Both, we suppose. The singer is engaged to boyfriend Jimmy R.O. Smith and the duo is as handsome as they are talented. Which is, by the way, saying a lot considering their joint ventures alongside the one and only.
Jimmy put on a ring on it, so to speak, about two months ago, Us Weekly reported Tuesday. And the pair seems to be as happy as ever. The future spouses celebrated with a killer party at Planet Hollywood in Las Vegas on Jan. 19. And, of course, Pia danced the night away with her fiancé. Then again, neither of the two love birds are any strangers to the dance floor. Or J.Lo, for that matter.
If you recall, Pia was a fan-favorite on American Idol's 11th season and shocked viewers after her elimination in the show's tenth round. J.Lo, it seems, took a liking to the songbird because she landed a role as one of the icon's backup singers.