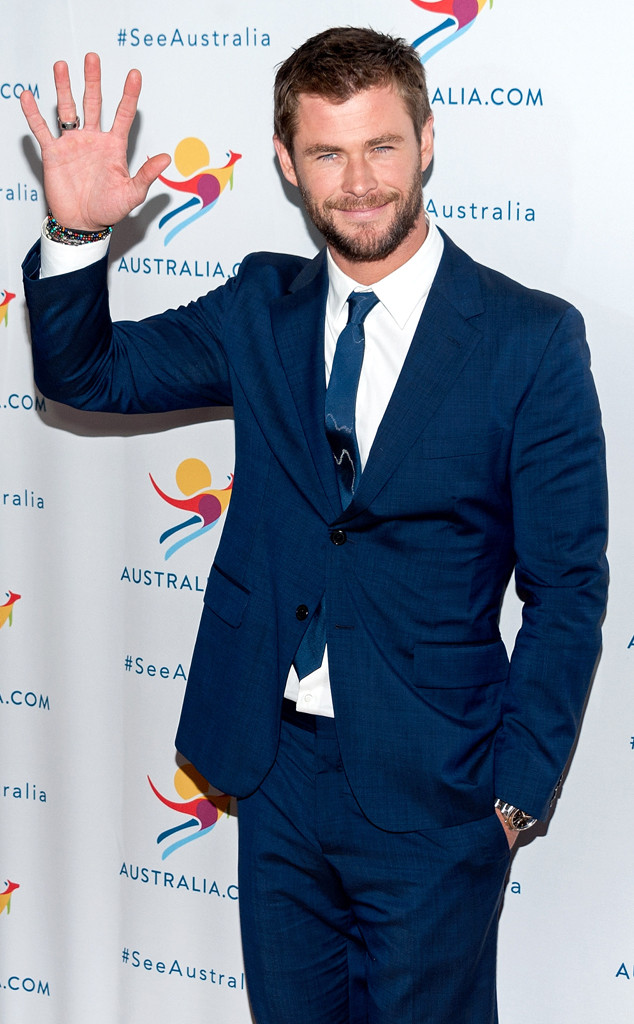 D Dipasupil/FilmMagic
Get your mind out of the gutter.
Sure, the "Who Would You Rather" game is normally done in reference to doing the dirty, but in the case of Chris Hemsworth choosing Miley Cyrus, it was about a different scenario. (How awkward would it have been for the actor to choose his brother Liam Hemsworth's fiancée? C'mon now.)
So what was the hunky Hollywood star talking about? During an appearance at a Tourism Australia event, fellow Aussie Curtis Stone asked Hemsworth, "Who would you rather perform with? Kiss or Miley Cyrus?"