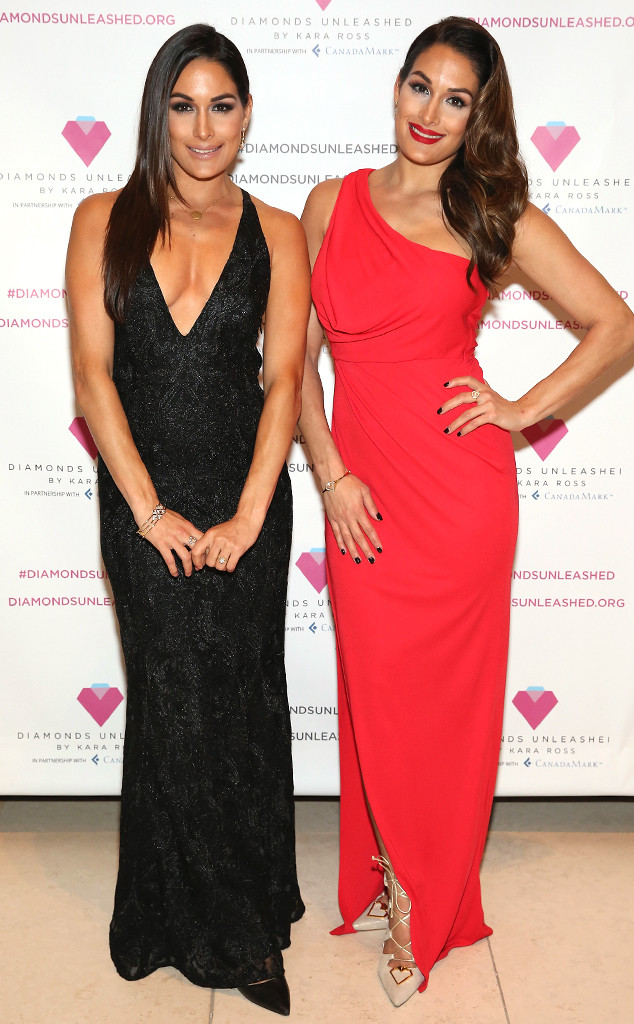 Monica Schipper/Getty Images
Nikki Bella will undergo neck surgery this morning.
The Total Divas star revealed to E! News on Monday that this could possibly be career-ending surgery, but she remains hopeful that she'll get back in the ring one day.
Before the announcement was made on Monday, Nikki had only told a select group of people about her surgery.
Nikki told her family of course, her sister Brie Bella and her boyfriend, John Cena. But what Divas did she tell?
While all of the Divas knew that it was "potential" that Nikki was getting the surgery, only a couple actually knew it was happening.