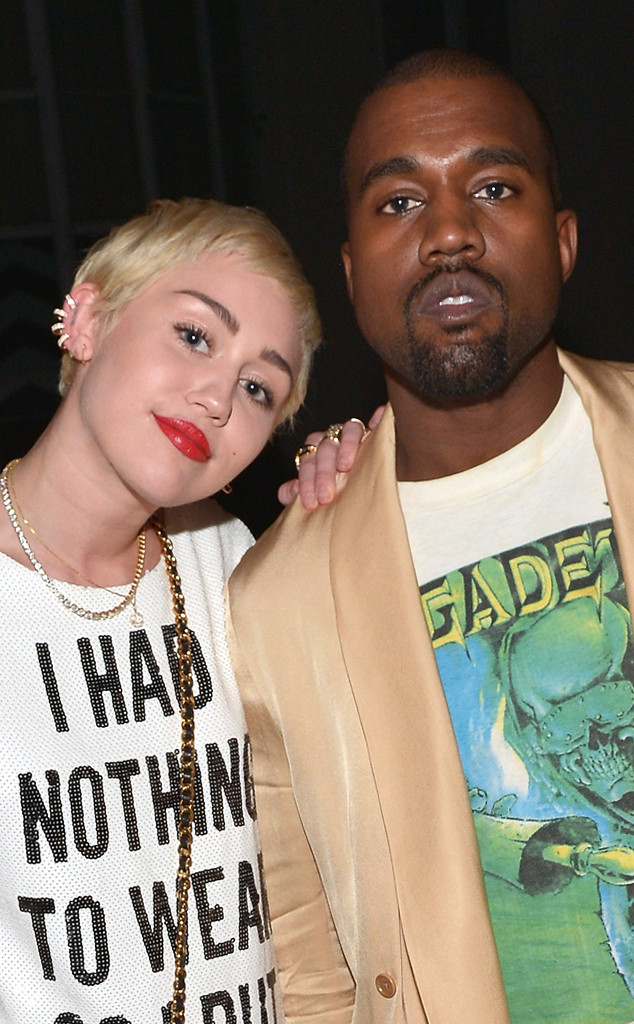 Charley Gallay/Getty Images for the DAILY FRONT ROW
We actually have something to celebrate #ThrowbackThursday with today: a song Miley Cyrus and Kanye West worked on three years ago.
The pop star reportedly left her own MTV VMA party in 2013—yes, the year she infamously twerked all over Robin Thicke—to record a remix of "Black Skinhead" with 'Ye. However, we haven't heard even a hint about it until Wednesday night when it finally leaked on the Internet.
Though recorded just a few years ago, the toned down track takes us back to the 80s with Cyrus' funky interpolation covering Tears for Fears' 1985 hit "Everybody Wants to Rule the World." The remix also features quite a bit of Travi$ Scott's autotune magic and even a hint of House of Pain's "Jump Around."