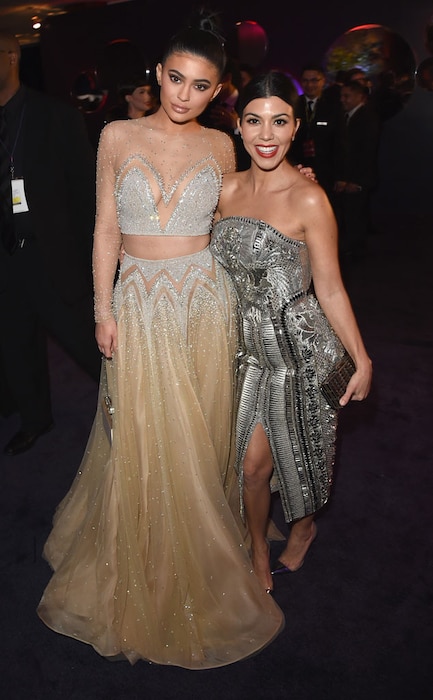 Jason Merritt/Getty Images for InStyle
They came, they conquered, they celebrated.
Whether they emerged a winner or were just dropping in after Sunday night's highly anticipated Golden Globe Awards, Hollywood's elite arrived at a bevy of exclusive after-parties to dance the night away—a lucky select few with their statuettes in tow.
An unmissable duo, sister Kourtney Kardashian and Kylie Jennerdazzled the crowd at the InStyle/Warner Bros. Golden Globe after-party. The younger sister sparkled in nude crop top and maxi skirt adorned with pearl and crystals accents by designer Labourjoisie.
The mom of three took a different fashion angle, sporting a beaded patterned strapless dress. Both of the ladies flaunted a luminous bronze glow and swept-back hair as they mingled with fellow stars.