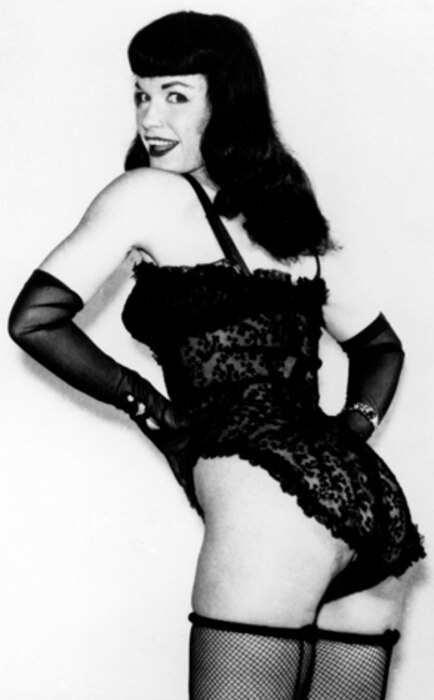 Michael Ochs Archives/Getty Images
Although her body was mortal, Bettie Page's image is forever young and feisty.
The 1950s-era model, whose saucy poses for publications like Beauty Parade, Twitter and an upstart rag called Playboy won her a legion of fans and a cult following long after her pinup days were over, died Thursday night at a Los Angeles hospital, nine days after suffering a heart attack. She was 85.
According to her agent, Page had been hospitalized for three weeks beforehand with pneumonia.
Page's trademark jet-black bangs and curvy figure—clad in slinky lingerie, bondage gear or other thematic costumes, if clad in anything at all—were fixtures on the pages of men's magazines from 1951 to 1957.
Hugh Hefner picked her to be Playboy's Playmate of the Month in January 1955.