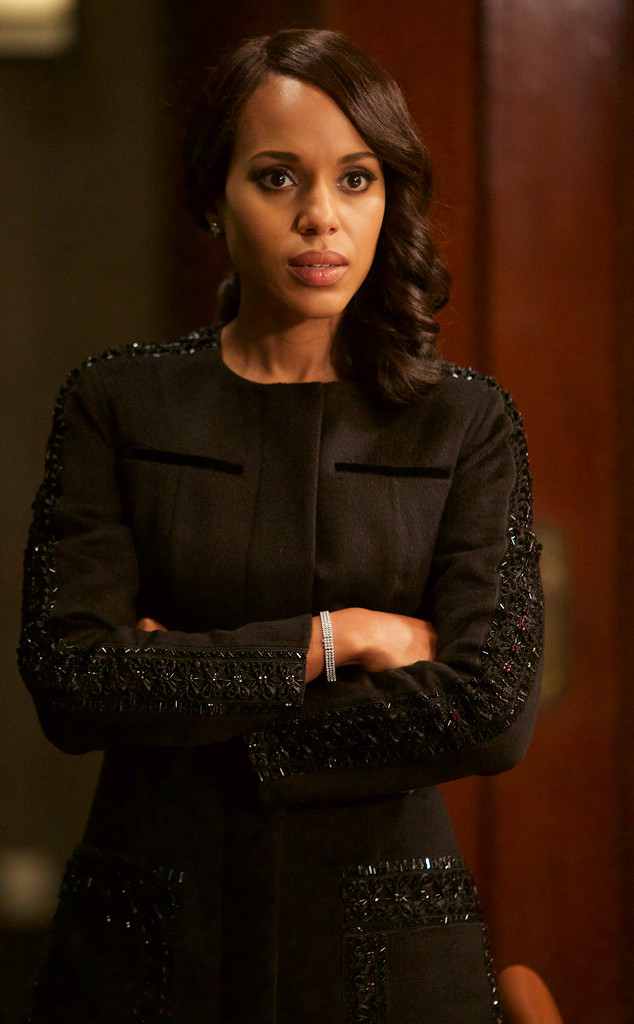 ABC
Scandal signed off for its winter break with a doozy of an episode. When we last saw Olivia Pope (Kerry Washington), she was having one epic blowout with Fitz (Tony Goldwyn) in the White House and it looks like their relationship is kaput. First Lady Olivia Pope is no more. Oh yeah, all of this happened after she missed a State Dinner because she was getting an abortion. So, yeah, things are certainly going to be different when Scandal returns on Thursday, Feb. 11.
Washington told reporters she's still in the dark about a lot of what's ahead for Scandal and her hero, but she said, "coming back, that winter finale was intense and it reflected a very difficult decision for Olivia and it's a decision that is not an easy one and it changes her, and a lot about her."
"That moment is a moment of real realization about who she is and about the life she wants, so we'll start to see how some of that manifests," Washington told reporters at the 2016 Winter TCA Press Tour where she was promoting her HBO movie Confirmation. However, there's one Scandal change that really excites Washington and it may surprise you.