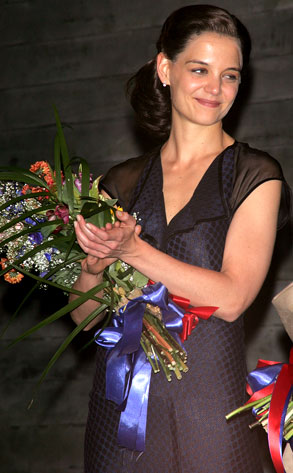 Jim Spellman/Getty Images
In a stunningly short amount of time, TomKat's apparently more red-hot half, Katie Holmes, has already helped the Broadway show, All My Sons, turn a profit. The show's producers officially announced today that the revival of Arthur Miller's play has entirely made back its $3.25 million investment.
In Hollywood terms, Holmes just became Broadway box-office gold. And her buzz-worthy touch was sorely needed.
"When everything is closing around her," remarked a star in one of the many Broadway shows expected to shut its doors next month, "this is a spectacular feat—of course, it's not just her, it's [costars] John Lithgow and Dianne Wiest, but no one will say that."
True?