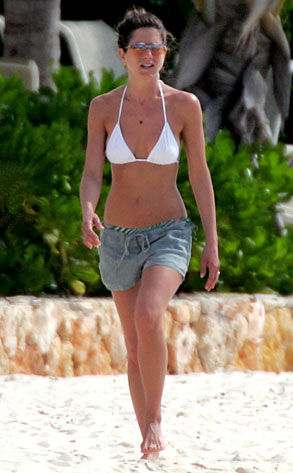 Johnny Island/INFGoff.com
Jennifer Aniston has not bared her breasts for a new calendar.
Reports spreading through the Internet that the Friends starlet is showing off her boobs in a new photo for a 2009 calendar are false—sort of.
Someone out there, however, has put together a desktop calendar using Aniston pics. Including one getting all the attention...