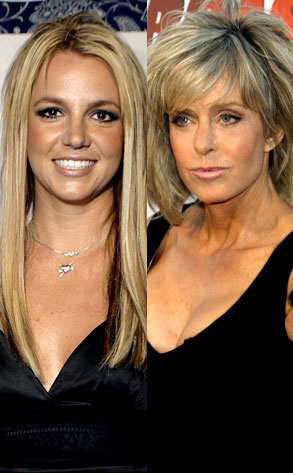 Todd Williamson/Getty Images; Jeffrey Mayer/Getty Images
UPDATE (July 7, 2011): UCLA Health System announced it had agreed to pay the federal government $865,000 over allegations that staffers wrongfully accessed confidential electronic medical records between 2005 and 2008. An independent monitor will be assigned to oversee the hospital's progress in staff compliance for the next three years.
________________________
Look what curiosity did to the profit-seeking cat.
Former UCLA Medical Center employee Lawanda Jackson pleaded guilty Monday to peddling confidential information about Farrah Fawcett's cancer battle to the National Enquirer and using her boss' password to access records belonging to dozens of patients, including Britney Spears and Maria Shriver.
The single charge of violating medical privacy law for commercial purposes carries a maximum sentence of 10 years in prison, followed by three years of supervised release and a $250,000 fine. Sentencing has been scheduled for May.