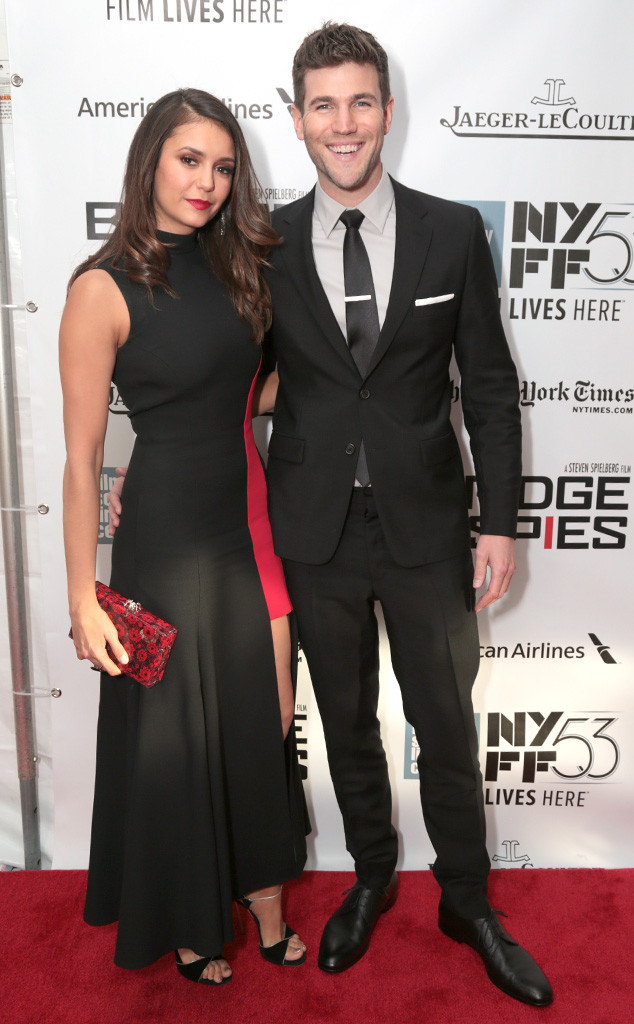 ABImages
Nothing's official unless Twitter says it is!
Thus, Nina Dobrev and boyfriend Austin Stowell are only now officially official.
The couple—who made their first, super hot red carpet appearance earlier this month—had no idea they weren't connected on social media until Tuesday (Oct. 20)…nearly four months after they first started dating!
Stowell went to check up on Dobrev's feed yesterday (you know, as a partner typically does) when he realized he had never followed her in the first place!
Posting a screenshot of the awkward realization, he wrote, "That awkward moment when you realize you don't follow your girlfriend on Twitter #socialmediaproblems @ninadobrev."