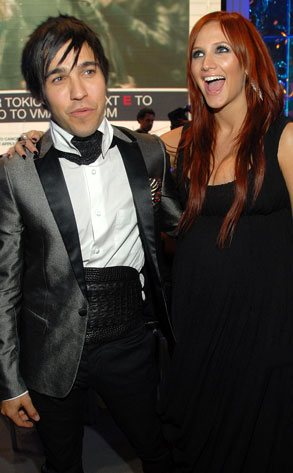 Frank Micelotta/Getty Images for MTV
Proud papa Pete Wentz may not think that people "have the real story" about the genesis of the unusual moniker he and wife Ashlee Simpson-wentz bestowed on their new baby boy. But when you throw an Alice in Wonderland-themed wedding, hold a Winnie the Pooh-themed baby shower and name your firstborn Bronx Mowgli, it's probably safe to assume a love of Disney had something to do with it.
"I feel weird—people have all these ideas of what it means now," Wentz says of his offspring's name during a phone call today to E! News' Ryan Seacrest. "I think it's kind of cool to leave the narrative the way it is.
"People are stoked or pissed or whatever…I don't think anybody knows the real story of why or how."
Not that they couldn't hazard a fairly accurate guess.